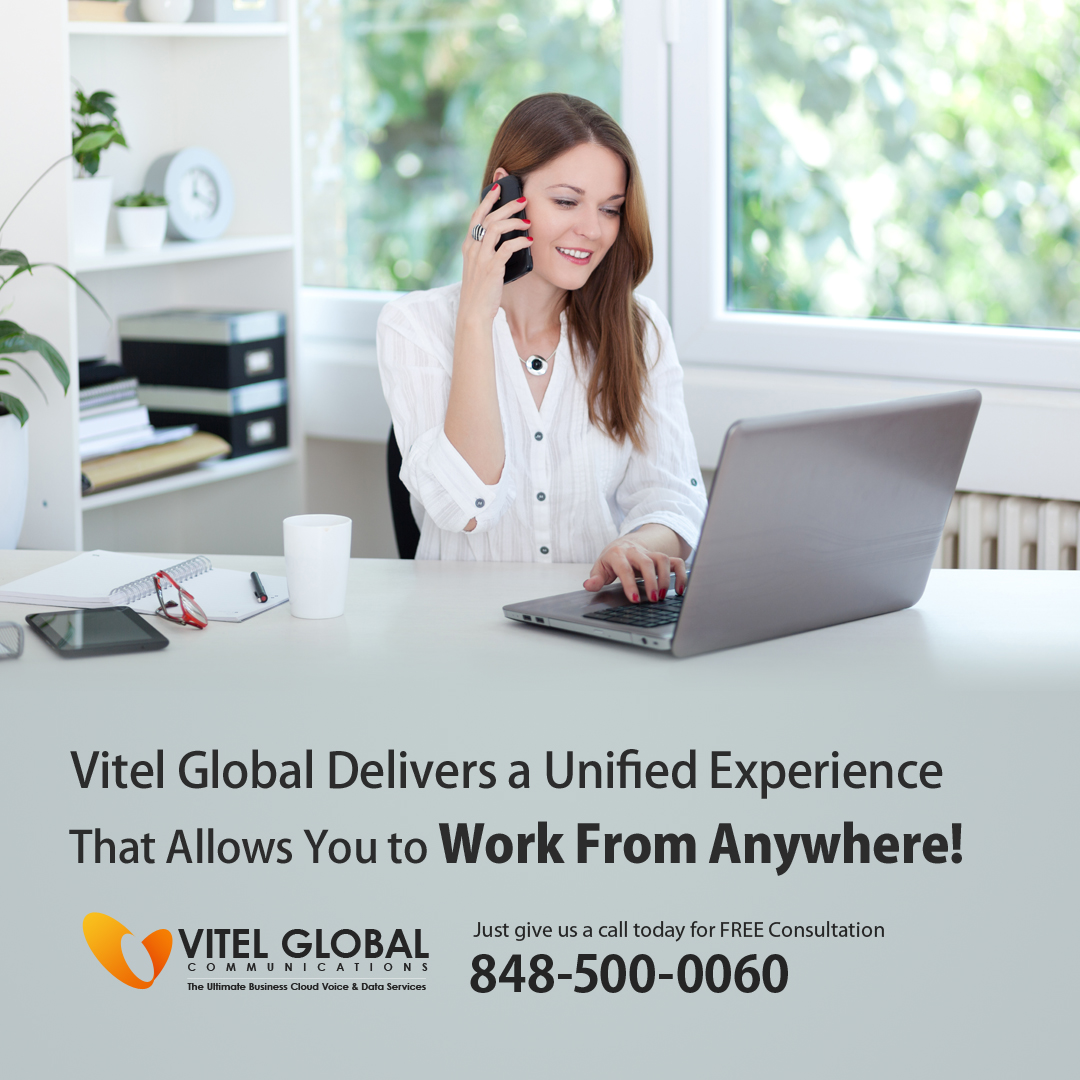 Appropriate Remote services hold the utmost importance in these days of lockdown to run your business consistently. Vitel Global Communications offers the complete package of solutions useful to perform office tasks from any remote location. By choosing our cloud-based technology and unified communication solutions, you can manage all your office works by sitting at your home.
Vitel Global Communications is the best option which enables you to access your account and other business processes from anywhere at any time and access our high-quality cloud communication services without any interruption or difficulty. With our services, you will be able to maintain VoIP and premium cloud PBX capabilities that you can customize the way you want to do the calls and receive them along with an unlimited configuration that can be implemented appropriately.
Our services provide a platform where you can organise your data, have access to its backups, you can manage it the way it is required along with its rapid recovery. With our unified communications, you don't need to bother about different units or devices required. Still, with our integrated and robust solution, your single device can be transformed as an entirely fictional office extension with all the critical features necessary to perform the office work at home.
However, you can eliminate the unwanted cutting down cost of charges on a per-customer basis. Hence, with a single application, you can have absolute control over your business activities, you can enjoy the unified experience with our excellent feature click-to-dial, call control management, and administer conference bridges.