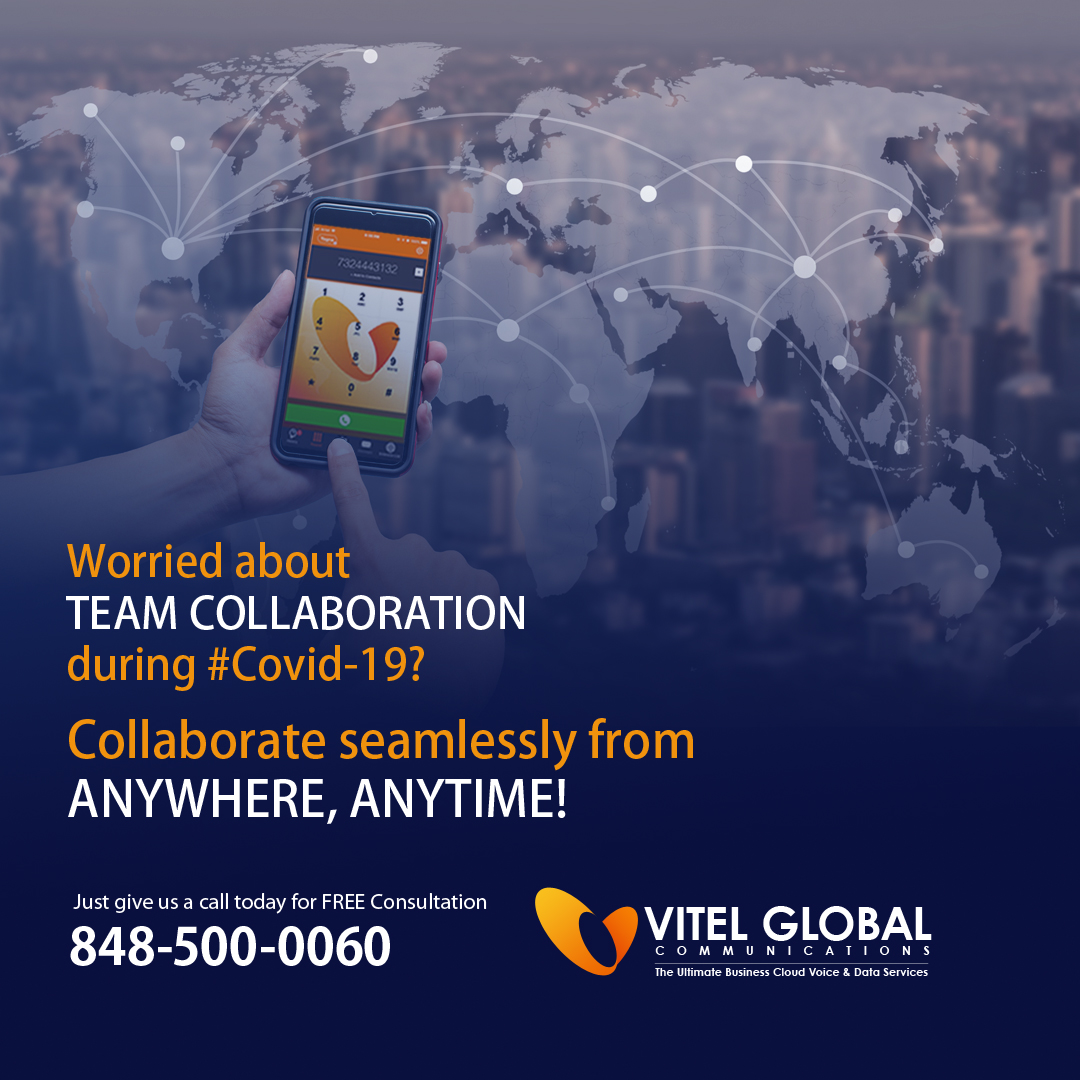 Vitel Global Communications offers powerful collaboration, which is seamlessly accessible from anywhere at any time. If you are worried about team collaboration during COVID-19, then there is no need to worry now; as the solution is here, Vitel Global provides collaboration, communication, and engagement in an integrated chat platform.
With Vitel Global communication services, your business has the best business communication features that empower real-time collaboration. We provide high-quality mobile and desktop apps that can help you to stay connected with your teammates, regardless of location and time. Our communication software is super easy to use with an innovative user interface, that enables you to have group messaging and one on one chats or discussions around the projects or share useful data of any size at any time. Vitel Global desktop enables you to search your corporate directory contacts by name. You can organize them into a favorites bar or add new contacts for easier access. We also provide VoIP and video phones to meet your business needs.
Hence you get superior quality desktop phones that make use of standard SIP protocols to collaborate consistently with your Vitel Global business services. Therefore, we provide necessary and affordable IP phones for business or home office that can simplify and improve business communication. However, in the current global pandemic situation, you can conduct virtual meetings with advanced features of HD audio, video calling, and the screen sharing option. Our VoIP business phone services are available within affordable price points. It also has a unique billing software that allows the customers to see the amount being charged monthly. So, with Vitel Global business communication services, it's easy to collaborate seamlessly from anywhere anytime.