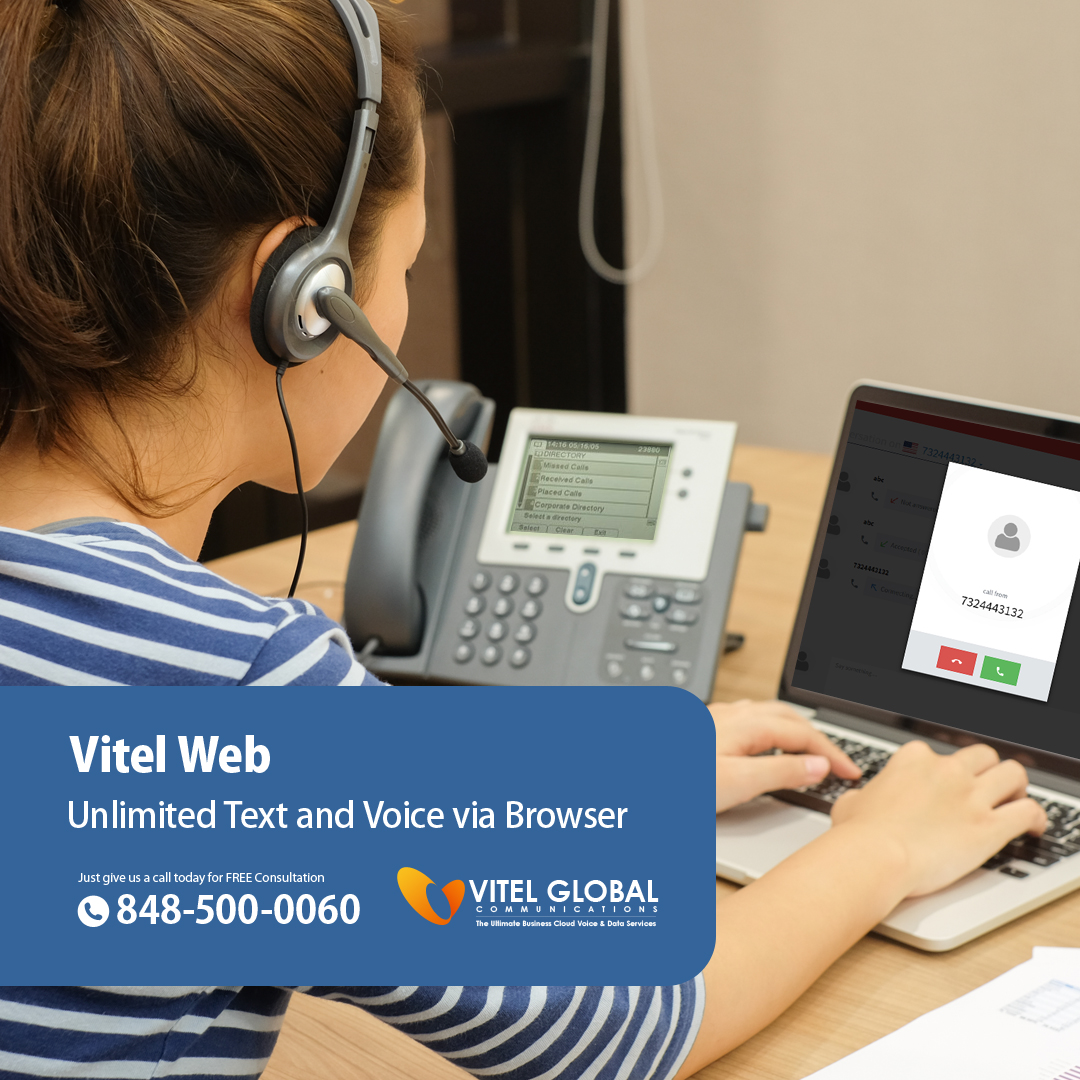 Vitel Global Communications provides every business communication service to help your business grow seamlessly and don't let your business communications be interrupted by any circumstance or technical limitation. Vitel Global, with its Vitel Web services, provides unlimited voice and text features via the web. The services we provide excel at working with our clients, understanding their requirements, and mainly work to build a business communication system that is shaped to fulfill all their business needs. Our operational business experience across the world has allowed us to build strong and consistent relationships with technological partners globally, giving us a cutting-edge advantage.
You can use our high-quality business phone systems features such as automated attendants, mailer servers, and cloud extensions to maintain the communication chain with your staff and customers. After a quick set up, our communication systems are ready to use and are managed with more affordability. Our cloud communication framework is customizable and flexible to your business requirements.
With Vitel desktop, you can easily reach out to your teammate or your clients, regardless of time and location. With our advanced communication features, you can click on a contact directly in your desktop application or in the browser to initiate a new conversation immediately, either a chat or call.
Along with unlimited calling and chatting features, you can enjoy additional features also, such as CRM integration, SMS, click to call function, favorites sidebar, and search contacts.
Vitel Global desktop also offers presence monitoring that enables you to see when communication is available for a phone call. Hence, connecting with customers or teammates becomes more tranquil and takes minimum time to communicate, which increases the speed and productivity of employees. Therefore, you can enjoy Vitel Global's excellent communication features that allow you to have unlimited text and voice via the browser.