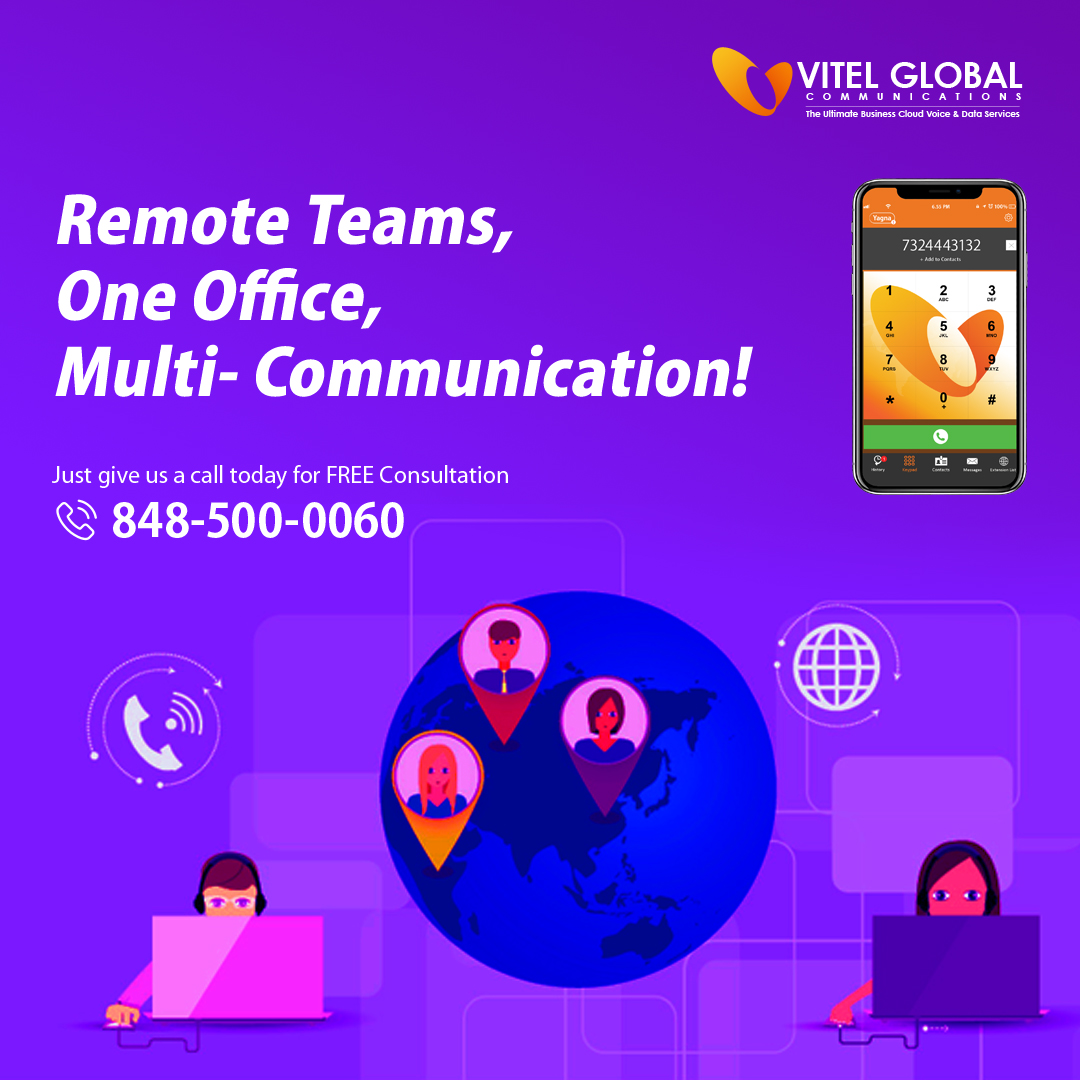 As the destructive pandemic is still prevailing across the globe, every company has enabled its employees to work from home. Every employee is scattered in different locations. It becomes tough to maintain a sync between your remote teams. Moreover, we cannot reach the office in lockdown, but we can bring a unified office solution at our place.
Vitel Global Communications comes up with the best options for all the companies of every scale to assist their businesses to run seamlessly regardless of location or device. Our business communication system enables you to connect or host meetings from any device. Our communication tools have accelerated the new standards for the telecommunication industry. You can get more in less.
Vitel Global offers integrated messaging, HD video and audio conferencing and high-quality phone calls with lots of advanced features which can be accessed on any device. We provide remote access to your voicemails along with our smart voicemail system that sends an email as soon as a voice mail arrives. With ring groups feature, you can configure multiple phones to ring at the same time. With our remote communication solution, you can record calls effortlessly, and you can also see who is calling even when you are on a call, access another call while putting an active call on hold.
Vitel Global thrives on helping your business to respond to the current environment in a better way while maintaining the reliability and safety of your employees. Our advanced monitoring system helps to monitor your remote workers, track their performance and get the insights, helpful to sustain potential benefits for the business.
Hence, with Vitel Global communication system, you can operate remote teams, enjoy all the advanced communication features on your device and have multi-communication across the world.