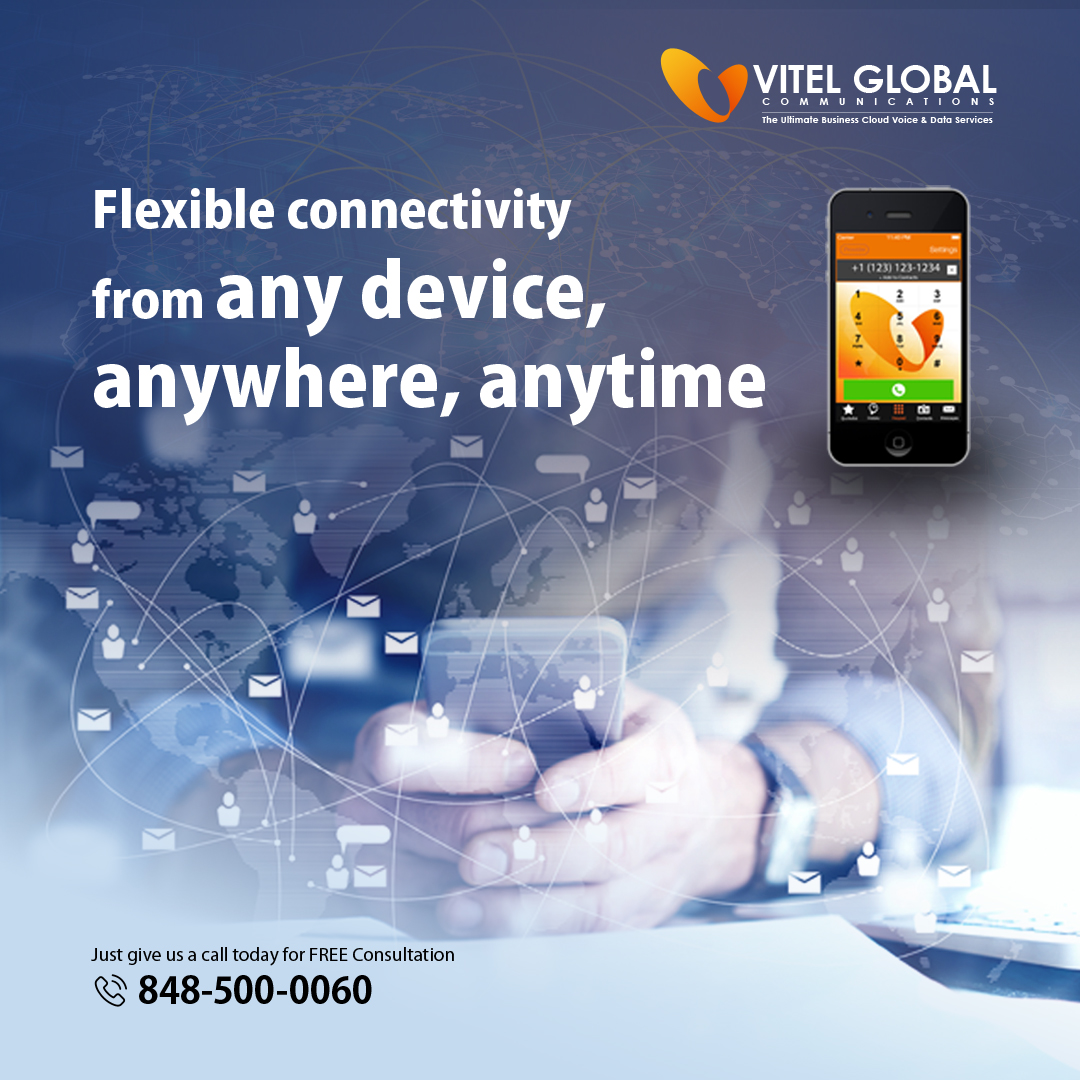 Collaboration and sharing of knowledge and ideas is a fundamental part in increasing the productivity of a business. A business or an enterprise needs a flexible communication system that sits best in all its requirements so that it can always stay connected with all of its employees and customers to collaborate with each other, share knowledge and information and also exchange ideas regarding future projects.
Vitel Global Communications has got all the communication tools that you need for your business or enterprise. Our robust communication system provides you a flexible connectivity with its superfine communication tools and builds a better workplace for your business environment.
Vitel Global Communications avails you all the telecommunications features and enables you to communicate from any corporate office to a remote office. You can also connect with all your work from home employees with our remote work tools. This powerful feature allows you to connect your business with the world in the current Covid-19 pandemic situation and your business is always on the go.
We better understand the fact that customer support and client handling are core aspects of any business thus our creative technical team has Integrated the CRM and contact management system to make the most of the modern PBX solution which also stands as our USP.
Vitel Global Communications provides you with the best communication tools based on modern technology at an affordable and flexible pricing. Our customers don't have to look out to invest in expensive PBX systems as we provide the best PBX service in best pricing. With our communication system you don't need to invest separately as all your national and international calls come under a single slab of pricing.
All you need is to establish a connection now with Vitel Global Communications for the world class communication system for a flexible connectivity to run your business from any device, anywhere and at any time.