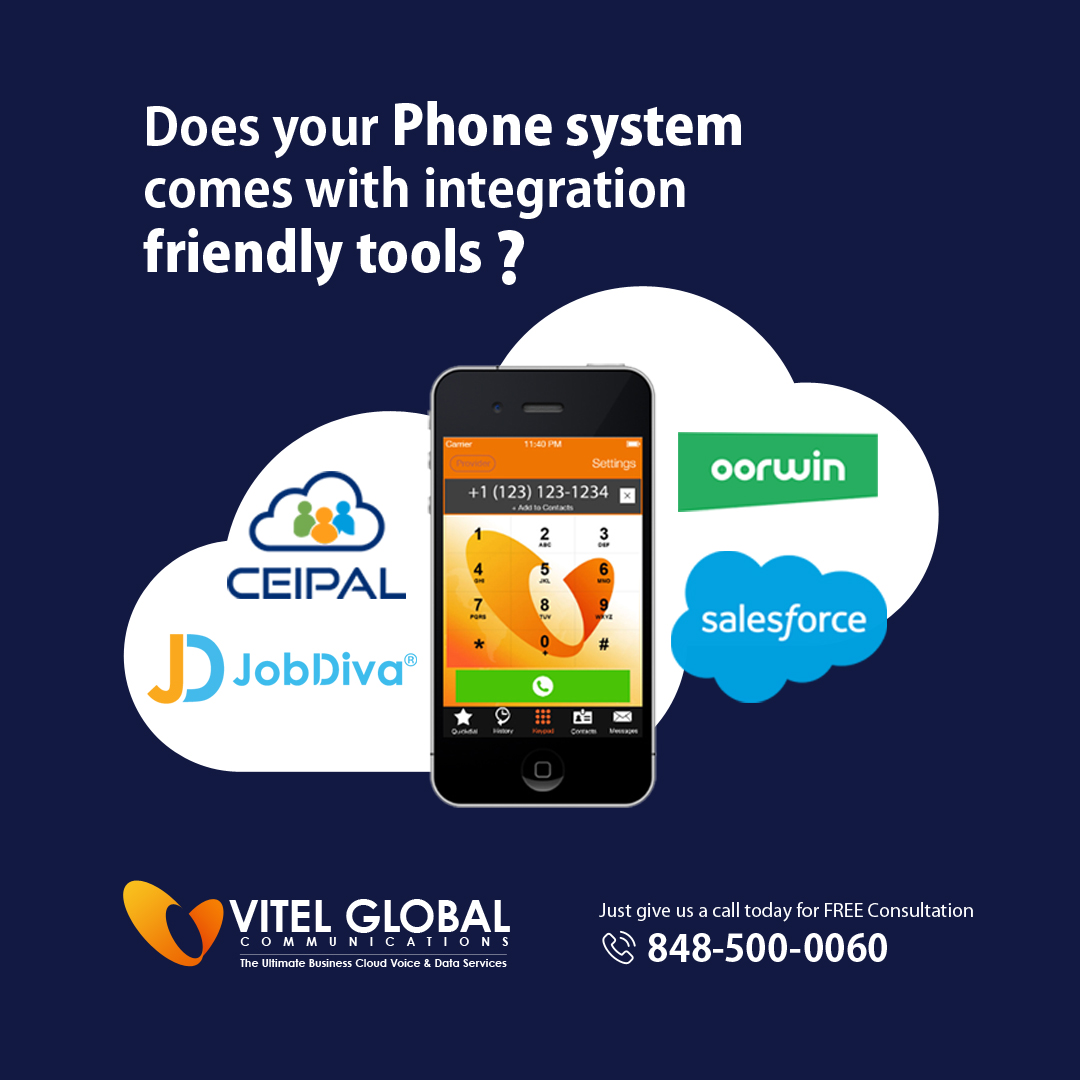 Integration tools are necessary in every phase of a business, as it also plays an integral role in business communication to communicate with a large audience and spread the awareness of your brand, products and services. Integrated communication tools help in integrating all essential components of collaboration between all the employees as well as with the clients and partners. Thus an integration friendly communication system helps to create an effective workforce for your business and boom up the productivity of your business.
Does your business communication system come with integration friendly tools to make an effective workforce?
Vitel Global Communications considers all the facts regarding your business communication and is the only option that provides all the tools & features you expect for better to best performance of your business communication. Our services are modified based on our evaluation of our client's constraints and needs. We provide you with a fully integrated communication to increase sales effectiveness and support the productivity of your business.
Vitel Global provides you a unique CRM integration tool for the seamless connectivity between your Customers Relationship Management. It is to provide enhancement to your experience by linking your Vitel Global Solutions to your CRM system. Improve sales efficiency with Click-To-Dial where employees save 15-30 seconds of dialing a number and never dial a wrong number. That ensures more sales opportunities by making more calls per day. Keep an Accurate Record of your calls as entering call notes into is automatic when CRM mini is used to take or make a call. In this way your team can focus more on customer interactions and the records will always be complete and up-to-date automatically.
Not only just fulfilling the essentiality of a CRM system, our CRM link also creates alignment and streamline communication and collaboration within your company. Vitel Global CRM Link integrates business communications
into the environment to increase call efficiency and redefine the customer experience.