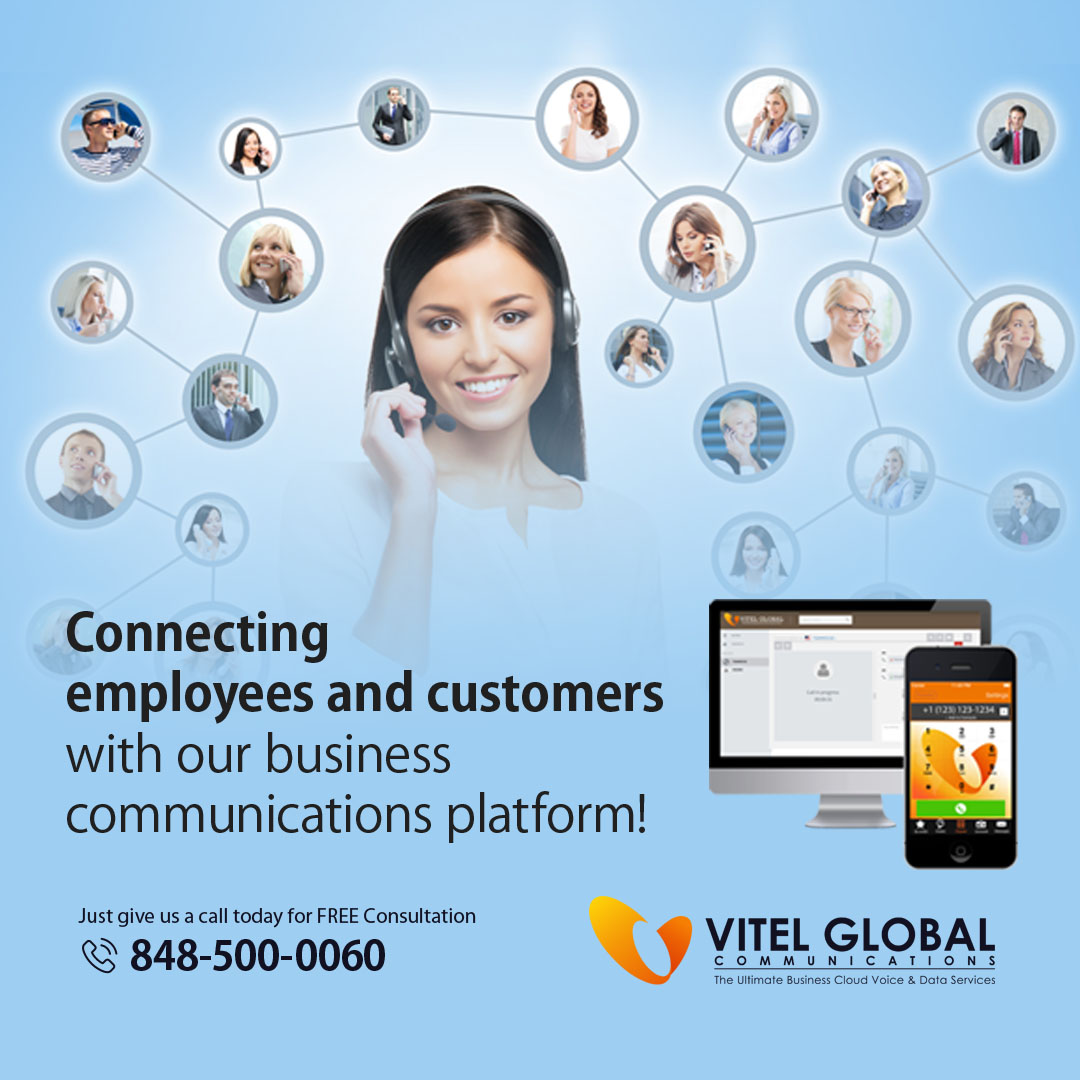 Customer experience is where every business organization or enterprises want to push themselves in order to to improve it as the customer experience decides whether the chart of the productivity and profitability of a business organization or enterprise goes up or down. Improve your customer experience with best business communication solution of Vitel Global Communications!
Vitel Global Communications is the leading provider of modern Cloud Business Phone System which guarantees seamless connectivity for your business. Considering the fact that how much significant your customer experience is for your business, Vitel Global has made its business communication system absolutely customer centric so that your customer can rely upon your services and support.
Cloud Business Phone System is a platform where you can seamlessly be connected with your employees and customers with an improved version of voice and video calling. 24×7 connectivity is most important for your business so that your customers can reach out to your employees whenever they in need and raise their concerns to your support staff and here on the other side our business communication tools are bound to make sure seamless availability of your support staff.
The faster your customers gets responses over their concerns the fast your services and support becomes reliable to them and it makes you to take a stride ahead in order to improve your customer experience. Vitel Global's Cloud Communication Solution's tools stores the data of your employees' interactions with your customers and these tools allow you to measure your customer experience data so that you can modify your strategies to reform the ways of how your employees interact with your customers and rebuild your formats to get better results.
So, are you concerned about your customer experience?
Get your employees and customers associated with Vitel Global Cloud Business Phone System and rebuild your business strengths.