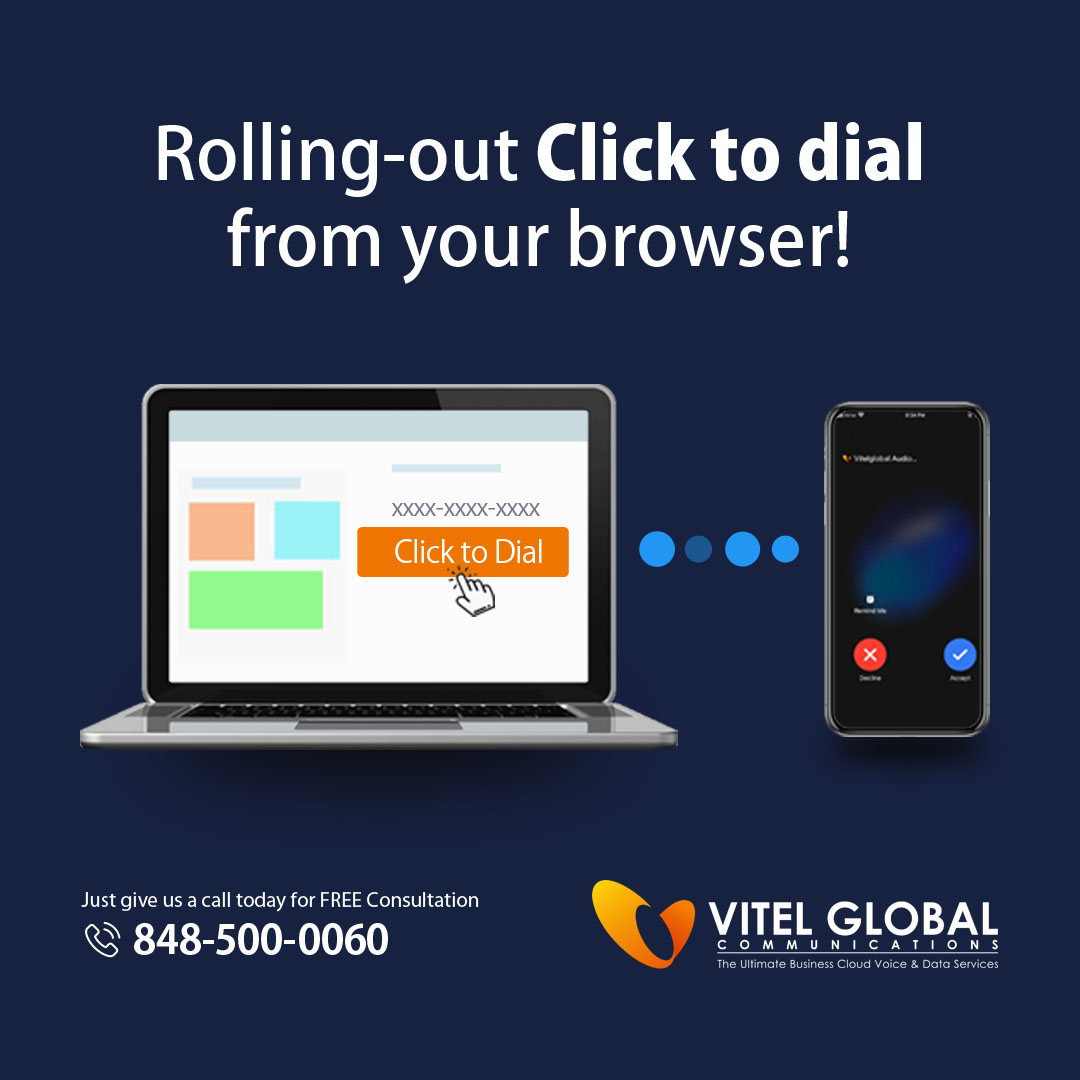 Vitel Global services provides you numerous integration tools to flawlessly connect your employees with your customers, in this sequence we have got a configurator for your browser, which allows you to configure your Mobile or Computer browser with Vitel Global's unified Cloud Business Phone System. Configuring your device's browser with Vitel Global network let's you access all the required tools on your browser so that you can perform your business communication effectively.
As our browser configurator works in all browsers in any of your devices that means you can now engage your employees to work in every condition, they would just need a device with internet connectivity and with just one gadget and one browsing software your employees can perform their best at any time.
Click-to-dial is a plugin included in the browser configurator. It works as a bridge between the browser which is configured with the Vitel Global network and the employee's Vitel Global number. With this browser based plug in, your employees don't have to dial numbers on their phones again and again, Click-to-dial allows your employees to auto dial the customers' numbers with the configured browser.
Working methodology of Vitel Global's Click-to-dial plug in is not so hard to understand, it is as much easy as that, when your employees click on a customer's phone number on their browser window, they instantly receive a call on their communication device through their number linked with the Vitel Global's network in which they are asked to wait for a while and at the same time your customer's Phone number is automatically dialled with the Click-to-dial plug.
Click-to-dial not only just increases your employee's productivity but also saves the time which they spend to dial customer's number, this ensures more calls per day which enables more business opportunities. Get these robust tools for your business immediately and work consistently