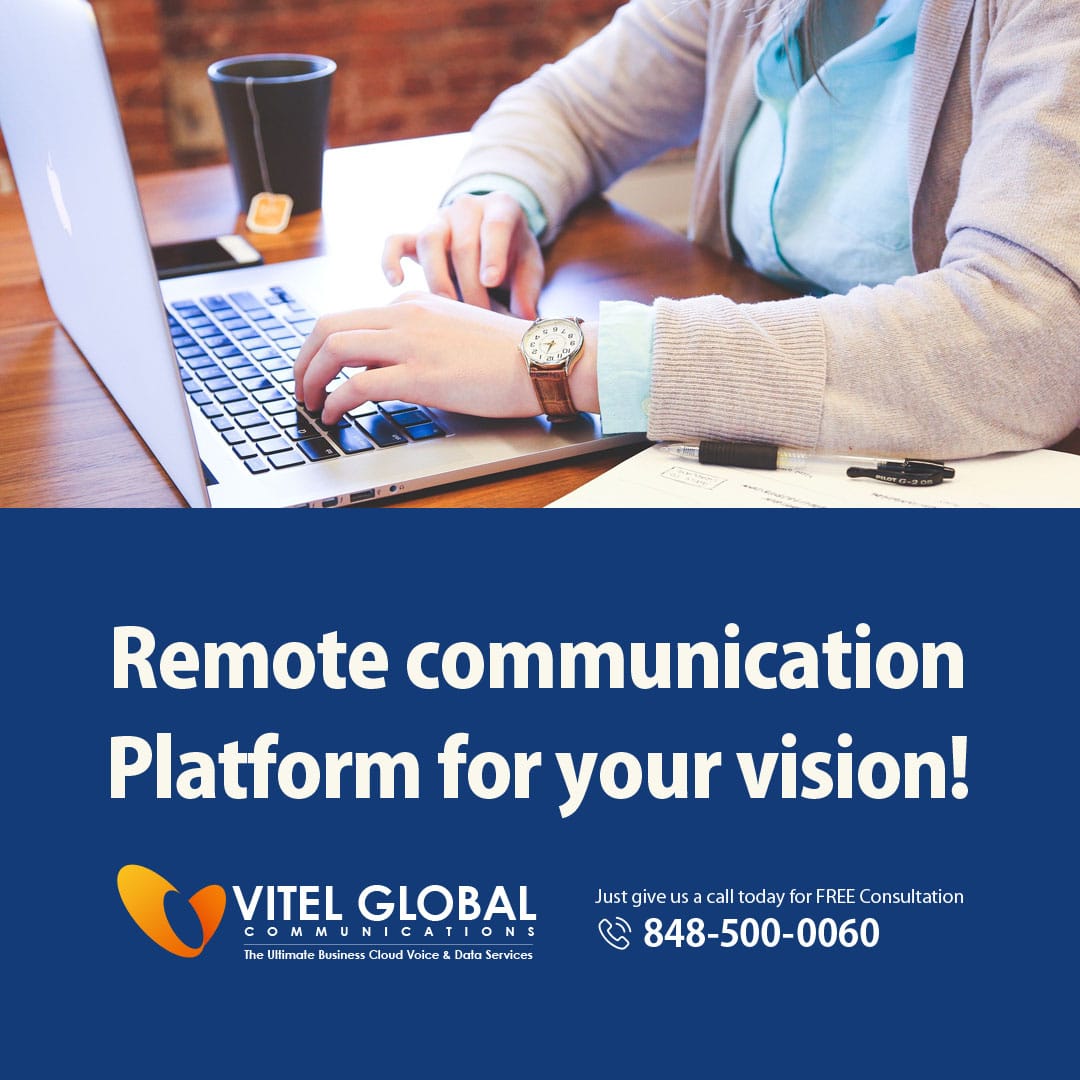 Unlike the office teams, remote teams can not collaborate with each other to remove their queries going to their colleagues desk. While working with the remote teams you have to face many challenges and one of them is the communication barrier. But it is not like that you can not at all collaborate with your colleagues remotely just like you can do in your corporate office. With the advanced technology there are now modern tools that make remote collaboration as frictionless as you do being in your office.
Vitel Global Communications with the advantages of advanced technology and glorious serving years experience has put the hard efforts in making your remote teams more productive. We provide you the most advanced remote work tools for the advancement of your remote teams in terms of next level communication and collaboration with your customers and employees from far off locations.
In Covid-19 time every business organization or enterprise is adapting remote work to step ahead with the trend but adapting remote communication comes with many challenges that you need to face in order to improve your business communication remotely. With the robust remote work tools of Vitel Global Communications, now you can face every hurdle that comes in your way while adapting remote work. Now you can regularly arrange team meetings and routine sessions, collaborate seamlessly so that you can solve your problems with your colleagues and communicate effectively with our 24×7 connectivity.
Vitel Global's remote work tools creates a virtual remote communication platform that makes communication and collaboration as seamless as when you are working in a corporate office. In our remote communication platform you feel your colleagues around you that builds up confidence in your mind which improves your efficiency and eventually it boosts up the productivity of your business.
Adapt Vitel Global's robust remote work tools for seamless remote communication and collaboration to adapt the future of business communication.