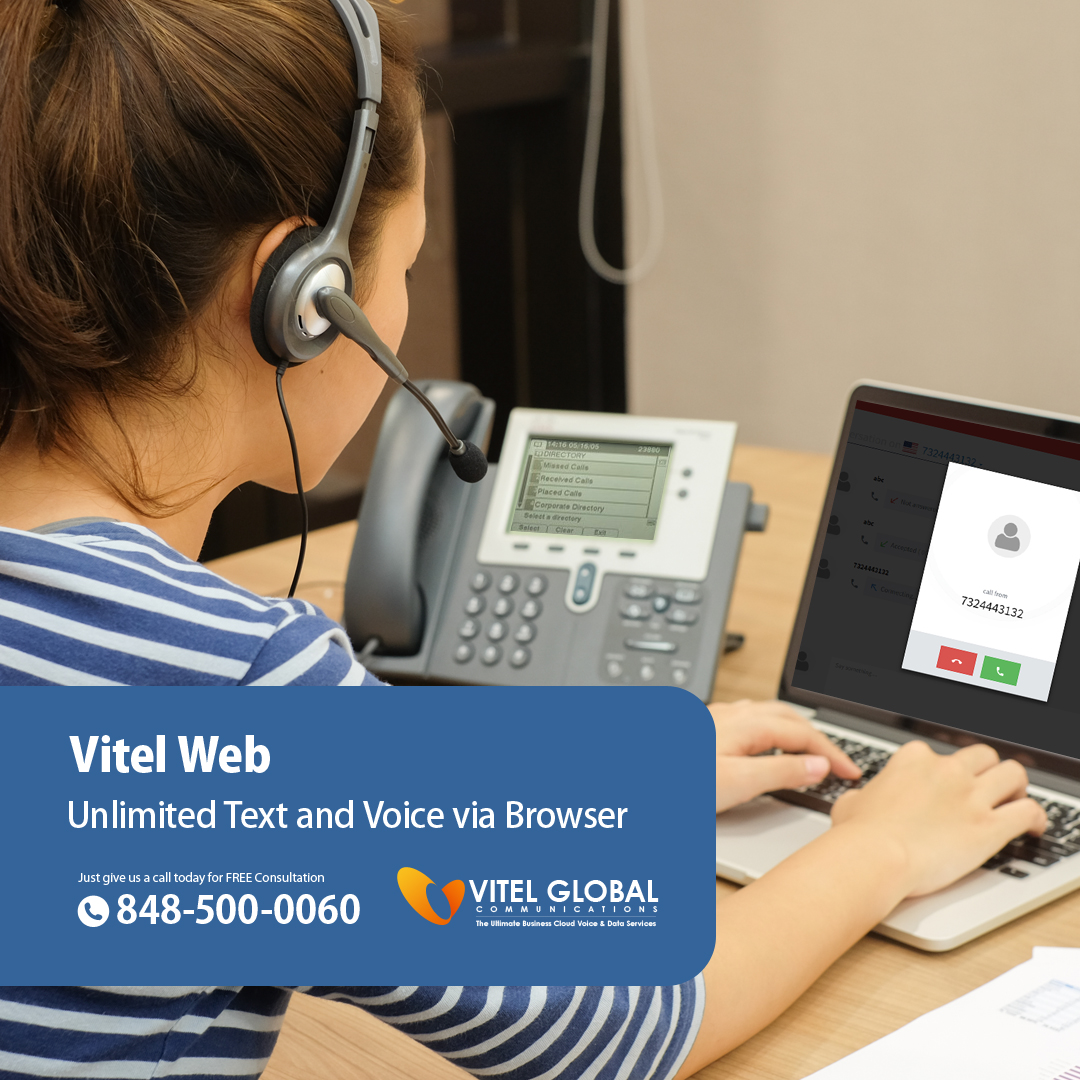 Do you want to make your business communication more powerful to drive your business at a high pace in the crucial time of Covid-19?
Vitel Global Communications strives to make your business communication more efficient to increase velocity of your business. Our powerful business communication system provides you with various tools for various purposes. Whether it is related to managing your contact list or it is related to bridging your conferences our business communication tools have the capability to fulfil all the requirements of your business communication.
Moreover you can connect with all of your employees from far off locations with our Remote Work Tools and access all your business information remotely from wherever you are. This makes the collaboration between your employees and colleagues more efficient as you can work together with your time from different locations just like you are at the same workplace. Our Remote Solution lets you to unlock all of the robust communication tools in all of your devices so that you can have the advantage of all capable communication system from any location and you can communicate with your customers effectively in every situation.
Neither the last nor the least, outstanding amongst other reconciliation tools to unite your employees to make a coordinated work environment for your business is Vitel Web. Now open the Vitel Global Communications website in the browser of any of your devices and login with your credentials and in just two steps you can access all robust communication highlights of the most developed business communication system in your single devices. All of your business information and communication tools are now accessible in the single window of your browser where you can utilize these apparatuses with a solitary tap.
You don't need to have any other device or extension, all you need is internet connectivity in your available device and a browser installed in it. Vitel Web transforms your device into a powerful extension of your office and your business communication is up.