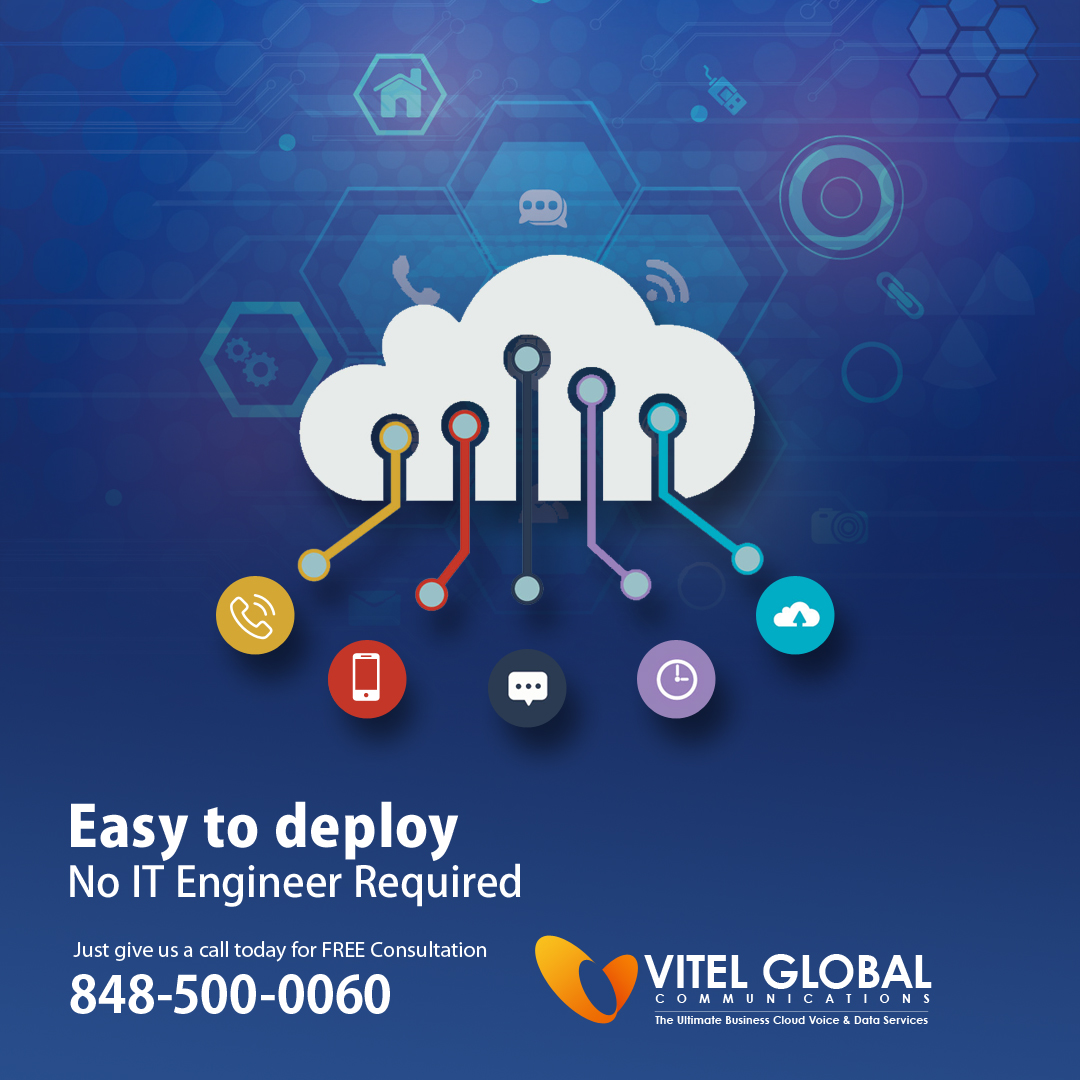 Vitel Global Communications consistently works for the ease and convenience of the users. We always strive to deploy the best services by developing powerful applications and advanced integration solutions. Now we have made all installation processes very easy without any complications. With our high-tech tools, you can set up your Vitel Global Phone system easily in very less time. And this easy to deploy package meets every single business requirement feature, as you plan we execute.
We provide over 30+ features for voice and data services that upgrade productivity and ride expectations of your business communications high. Moreover, you don't have to waste your time scrolling through the voice mails. With our smart Voicemail system, you receive an email as soon as a voice mail arrives. You can stay in touch with your subordinates and clients anytime and from anywhere with our high-quality applications as our services focus on unified solutions for chat, voice, data, applications, software, hence one integrated service source for your requirements.
Our services make it easy for you to set up or install any of our tools in a few simple steps. You don't have to worry about the presence of an IT engineer for any installation process. As there is no IT engineer required. Vitel Global lets you avail top-end features enhance your business productivity and provides excellent communication tools with attractive features your business deserves. Additional and the best feature that VoIP business phone service offers is its unique billing software that allows the users to see the amount being charged monthly.
Our VoIP phone system for small business also reduces the cost of ownership along with options of unlimited local and long-distance calls. Vitel Global proved that for all your business needs, your investment is justified with impressive prices, high-end quality service, and high integration solutions along with ease of use that certainly raises business productivity.