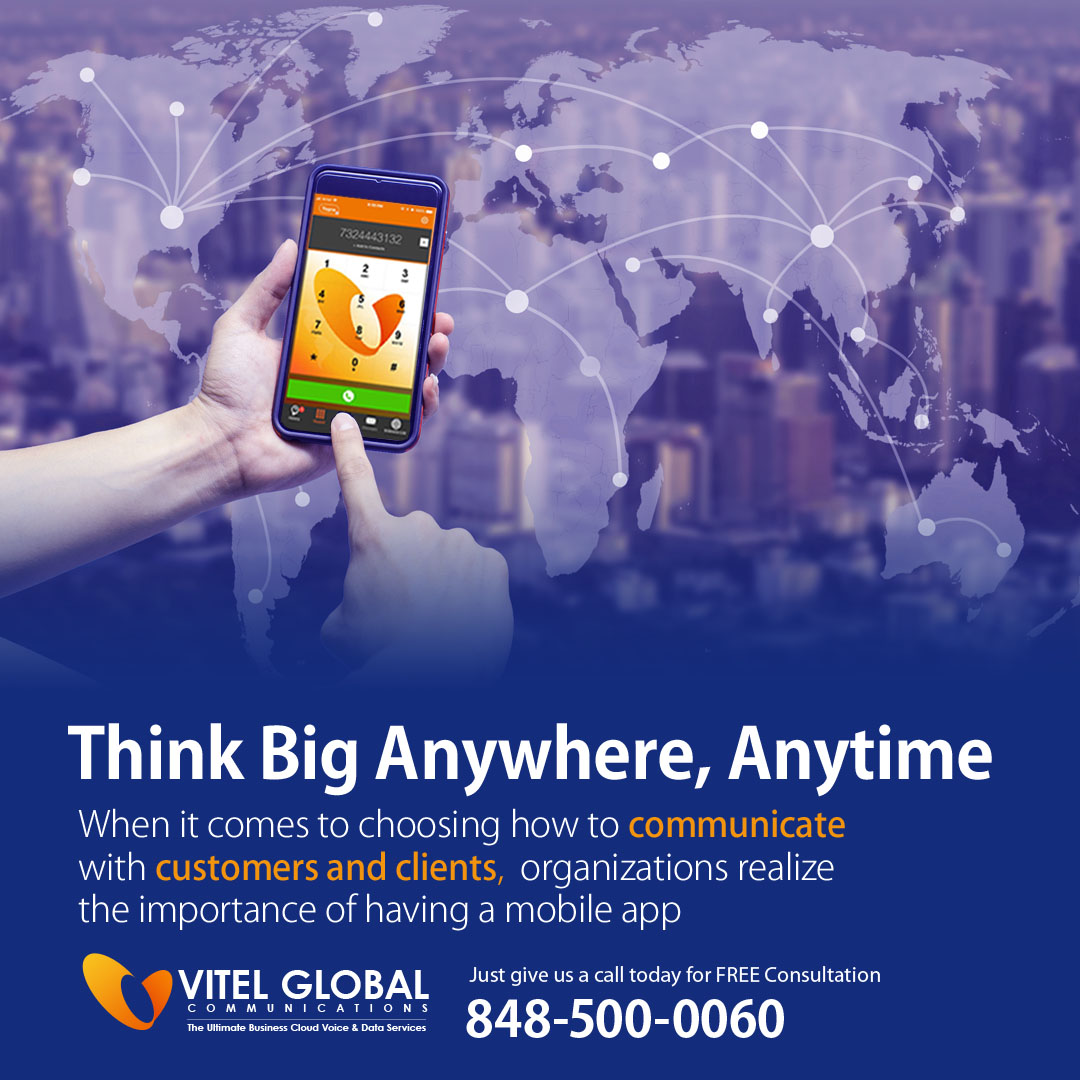 When it comes to choosing how to Communicate with Customers and clients, Organizations realize the importance of having a mobile app.
Communication is the crucial dimension in the field of any business. As it is necessary for its stability, productivity and growth. To achieve a successful and appropriate communication within the organization, proper communication tools are compulsory to implement. Vitel Global Communications provide the advanced communication platform through which you can communicate to your clients and customers at anytime from anywhere.
Establishing a strong phone line is very important to maintain a well-organized communication system. As Vitel Global has come up with SIP enabled softphone that will comfort employees to use Wi-Fi or cellular network to stay connected with your business and maintain the communication link while working from home. We provide cost effective phone features that will help you to connect with your customers whenever required. As it uses WLAN and mobile data networks to reduce mobile calling and roaming charges.
The telephone system we provide is of superior sound quality along with other features of call recording and conference bridging. Its user interface is easy to understand that delivers all productive features that lowers communication delays and certainly enhance the speed of communication and collaboration with office persons and customers.
The Vitel Global Communications soft phone supports multiple languages. Collectively it is a complete solution having all the key features such as call transfer, phone book synchronization, voice mail access, call forwarding, echo cancellation, noise suppression, hd voice quality and many more.