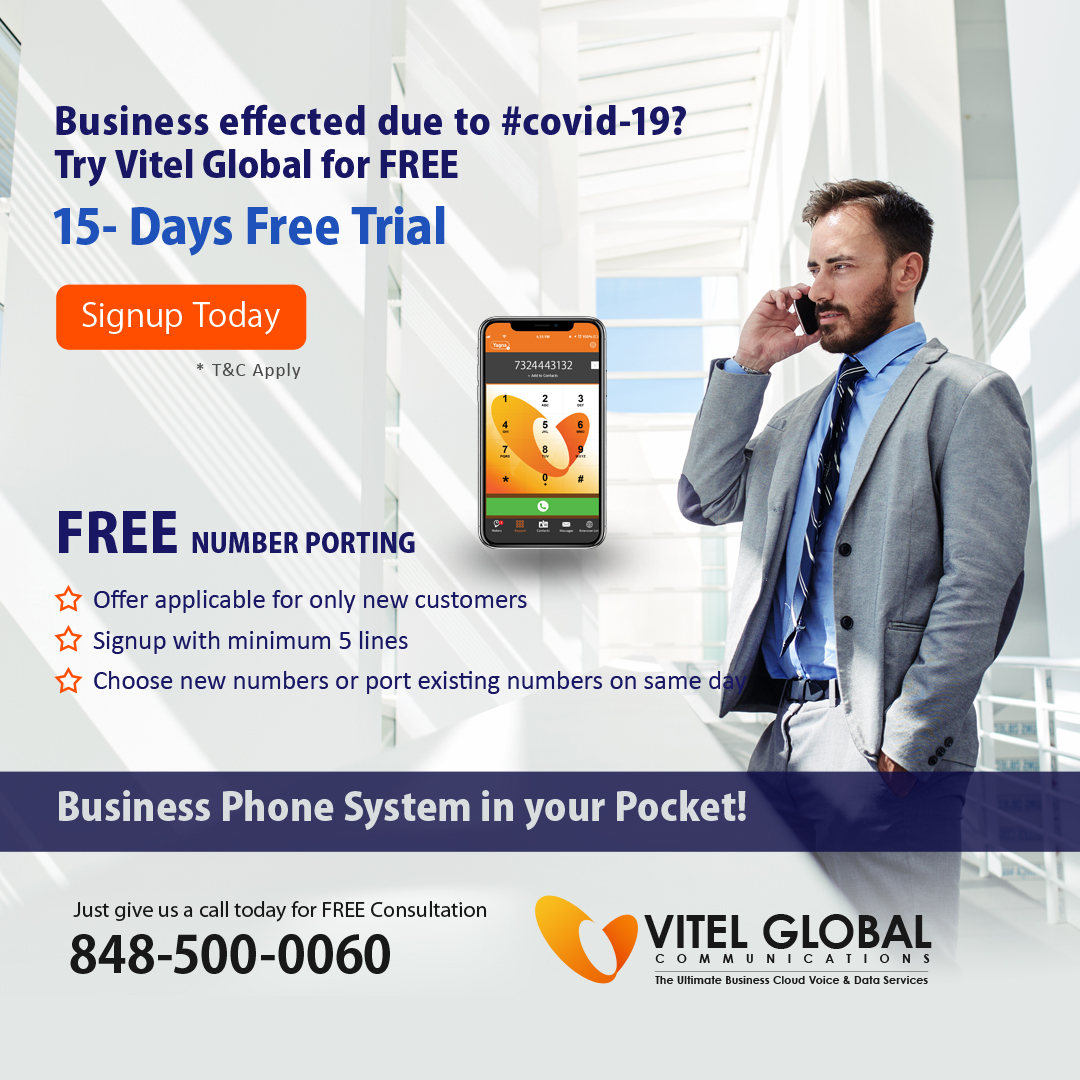 It's probably the most challenging economic situation. Because of this lockdown business is coming to an abrupt halt globally. In all these circumstances, Vitel Global Communications strive to assist your business at every step and eliminate the interruptions in business communication. From desktop computers to mobile devices,
Vitel Global gives various styles of communication. That includes team messaging, individual chats, HD audio conversation, and video conferencing. With our communication services, you can access an innovative and user-friendly interface, which makes these tools more comfortable to operate and enhance the speed of communication and collaboration with office users and clients. Hence, stressful situations cannot abrupt the consistency of your business as you carry the business phone system in your pocket. And we are offering a 15-days free trial that enables you to access our excellent and high-end communication features for free. Vitel Global allows you to have your own experience before implementing our business communication tools.
Vitel Global Communications ensure that the softwares, products, and services enable you to access your account & high-value cloud communication services. With our cloud solutions, you have edgeless configuration possibilities to configure and setup your hosted PBX and VoIP solution to make and take calls. As communication is expanding with a rapid adaption of smartphones in business communications, our SIP enabled softphone will comfort remote workers to use Wi-Fi or cellular networks to stay connected with business communications while working from home.
We support scalability as we serve the small, medium, or large enterprises and rewarded for the quality, reliability, and innovations. Our services and products have lower communication costs, and to have increased security protection and enhanced productivity that your business deserves. Therefore you can enjoy all our business phone features by signing up today along with a wonderful opportunity for a 15-days free trial.