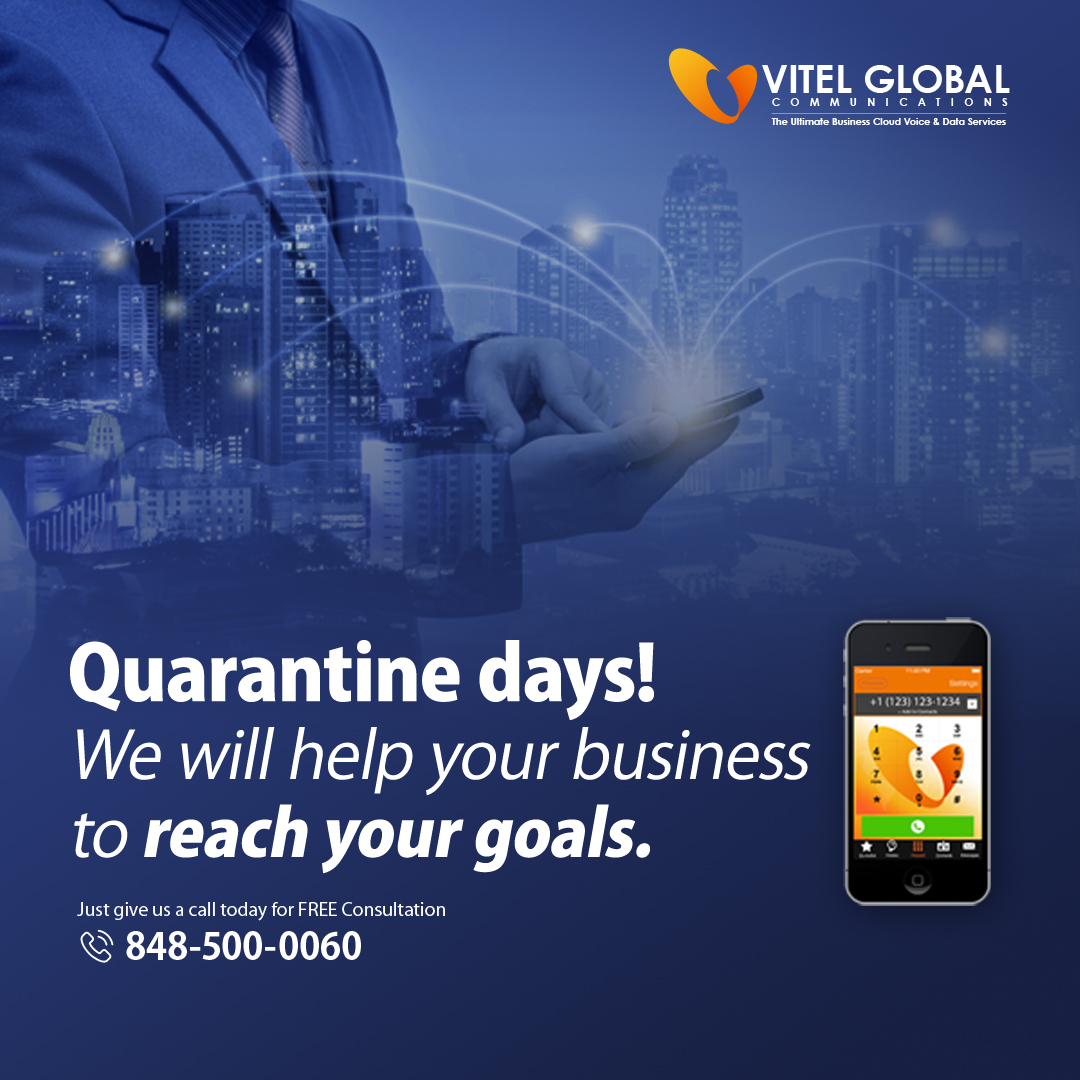 As Covid-19 disease has spread over the entire Globe, we are all having quarantine days at home to practice social distancing to be safe from the Coronavirus. As an effect of social distancing, offices are closed, and employees are working from home. So now it may be a big issue about how to stay connected and communicate effectively with employees and customers.
Vitel Global Communications has a unified solution to business communication and collaboration during the quarantine period. Vitel Global lets you connect your employees and customers from all over the Globe. With our productive tools, you can convert your home into your office.
Vitel Global provides you mobile and computer applications that are very useful and user friendly. With these applications, your business communication is always in progress at any place and at any time, and you can effectively communicate and collaborate with your employees and customers. All you need to have our an application installed on your mobile phone and computer and an internet connection.
Vitel Global allows you to remotely access your business communication with your mobile and computer devices. Your remote team will be able to access all the required communication features on their devices with our business communication and collaboration system. Our business communication solutions transform your tools into a powerful extension of your office.
Our Cloud-Based VoIP system reduces your data charger and enhances your network connectivity to have robust and hassle-free business communication with your customers and employees.
Vitel Global Communications empowers your business by improving your business communication and bringing together your customers and employees from all over the Globe. So book a seat now from Vitel Global Communications so that your business is always on the go during the quarantine period with our powerful communication features that enables you to connect your business with the world from any place.