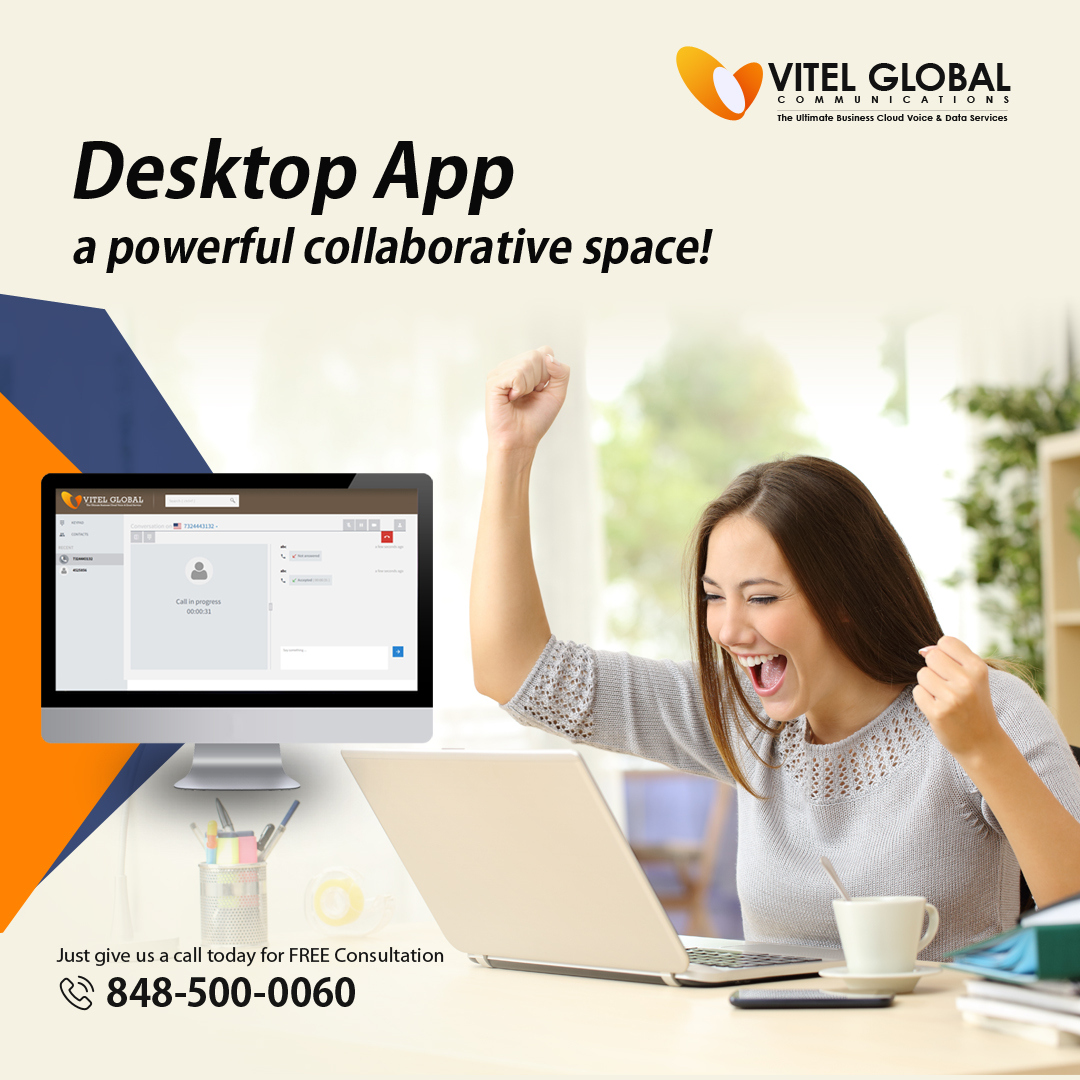 Vitel Global Communications is a leading collaboration and business communication platform that transforms and standardises the ways to communicate in an organization, from a small business to the largest enterprise. Vitel Global desktop app has the tools to make collaboration easier. Indulge in easy and instant communication from anywhere across the world and using any device. Hence you can continue to perform your office tasks from any place.
We ensure you business continuity even in the event of global pandemic. Our desktop app consists the full suite of high-quality audio, video, chat or meeting tools as an integrated communication solution. It comes with everything for virtual meetings including messaging, content sharing and more. Access and organize your corporate directory just from your desktop. Vitel Global Desktop lets you search your corporate directory contacts by name. It has a unique, user-friendly interface that's intuitive and simple to use.
Vitel Global desktop app comes with advanced communication features including presence, monitoring that enable you to see when a contact is available for a call. Seamless access to consistent communication and robust collaboration. You get the freedom to work in your way as it allows you to handle multiple extensions, click to call or simply glance at your favourite sidebar to see if a particular contact is on the call or not. Start a virtual meeting or flip the call to any other device.
Vitel Global offers the best cloud based PBX system for every scale of business. Get the desktop app to enjoy a powerful collaborative space.