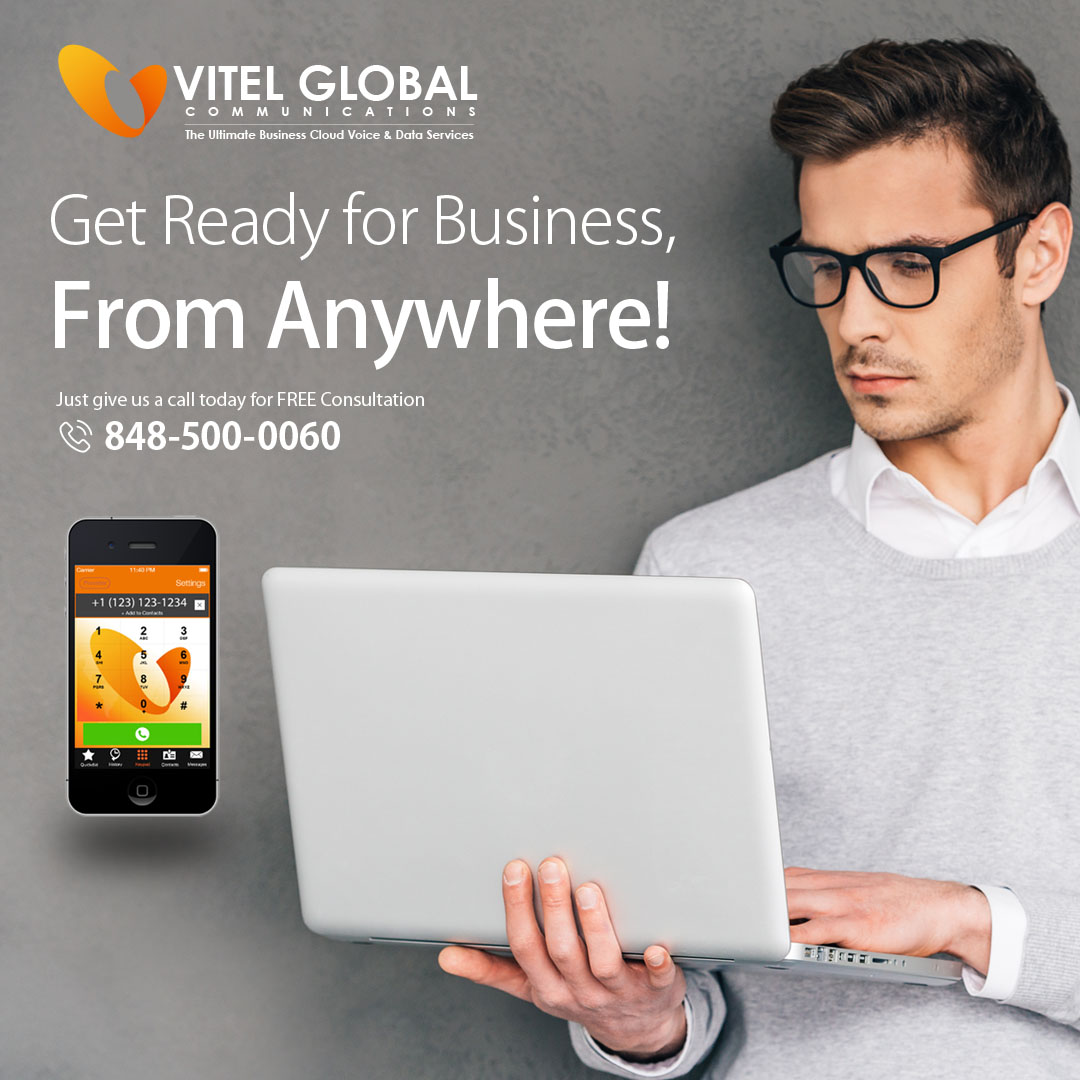 Are you having an issue in communicating with your employees, partners and customers and looking for a perfect business communication platform that can help your business to move ahead always in every situation?
Well, your search is over now.
Vitel Global Communications provides the best business communication solutions. Now you can connect with all your customers, teams and partners from anywhere in the world and seamlessly deliver your work and share business ideas, all at one place.
Whether you have two remote offices or two hundred people working from home, our Cloud PBX brings all the characteristics of the office to everyone's hand and with our mobile apps your office can be wherever you are, either you are at home or travelling. Most organizations may not be completely aware that Cloud PBX system comes with a variety of cost-effective phone features that help you in maintaining a well-organized communication system in a business environment.
Vitel Global Communications provides powerful Remote Communication Tools that enables your employees to work anywhere and at any time and keep your business moving ahead always and in every situation. And it helps you in implementing your strategies of spreading your business worldwide by its productive tools because Vital Global's Cloud-based business phone system is exclusively made for organizations that require professional communication features.
In the current Covid-19 crisis, we provide you with the best support for your uninterrupted communication. Our global teams are working 24*7 to fulfil every requirement of your business so that you can have effective communication with all your employees and customers. With Vitel Global Communications, your business is always on the go, and it helps in transforming an organization from a small business to a large enterprise.