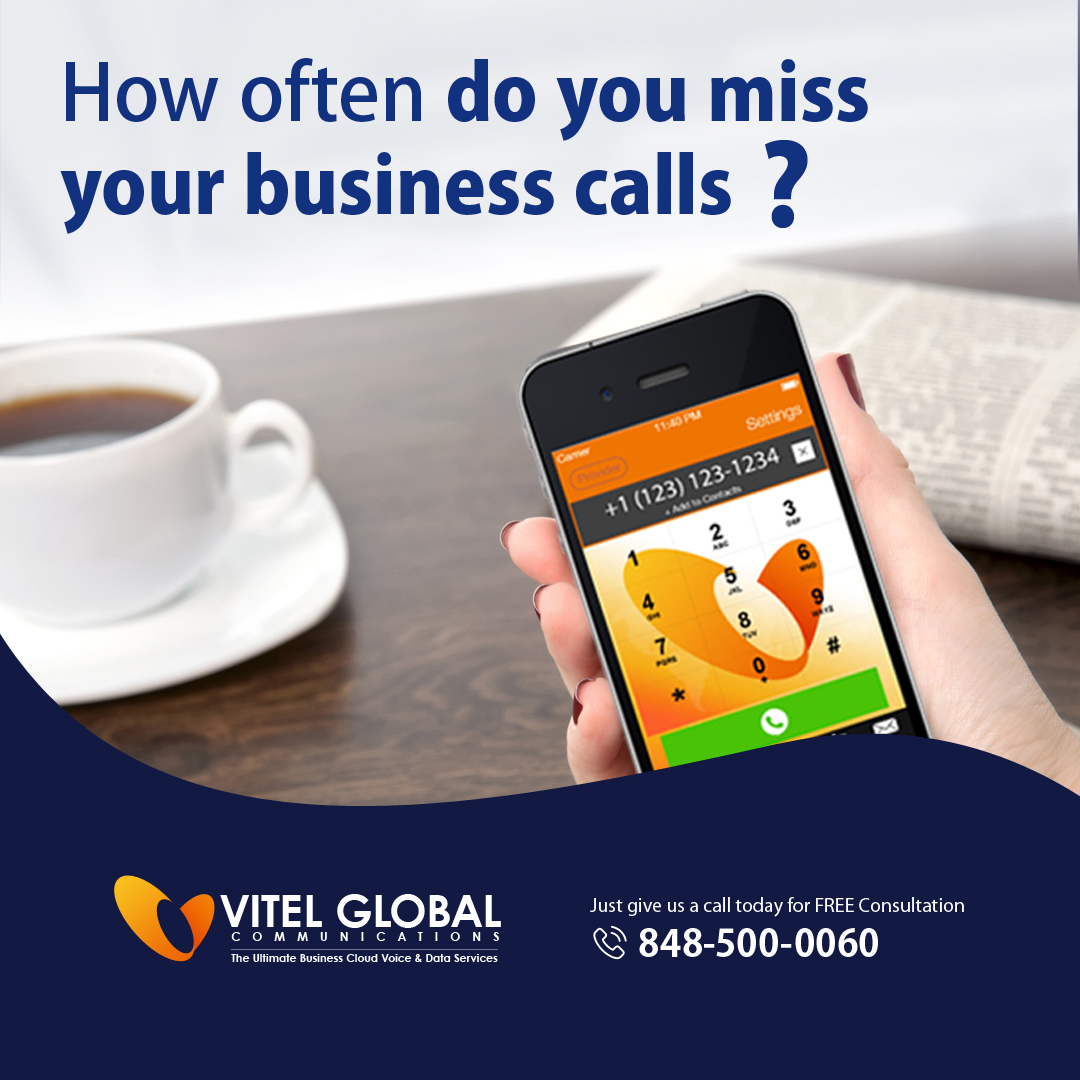 Every single call matters more in a business because no one knows how important a call could be for your business. A missed call could be more profitable for your business so missing a call is not a good sign if you want to increase the growth rate of your business. Your business may lead to a huge loss if you usually miss your business calls during the work.
So how often do you miss your business calls?
To make you not miss the business call, your business communication system must have some tools that would not let you miss your business calls.
Vitel Global Communications provides you with the powerful tools that will help you to increase your business productivity. Our business phone system boosts the call efficiency of your employees and agents and makes sure you attend every call effectively. We understand the importance of your every business call thus we ensure you never miss any of your calls so that your business does not get in loss.
We have added robust features in our business phone system for you so that you don't miss any business call.
Vitel Global's email notification feature sends you an email on your mobile or any device you have so that you can call back to your client as soon as possible. Also when you're on a call and another call arrives, at the same time you can check out who is calling you and if that call is more important to you, you can easily put the other call on hold. Our hosted PBX phone system can be configured to act as a virtual receptionist. So now when your customers call and your lines are busy then the virtual receptionist greets them and then transfers the call to an unoccupied line to the relevant department based on customers' requirement.