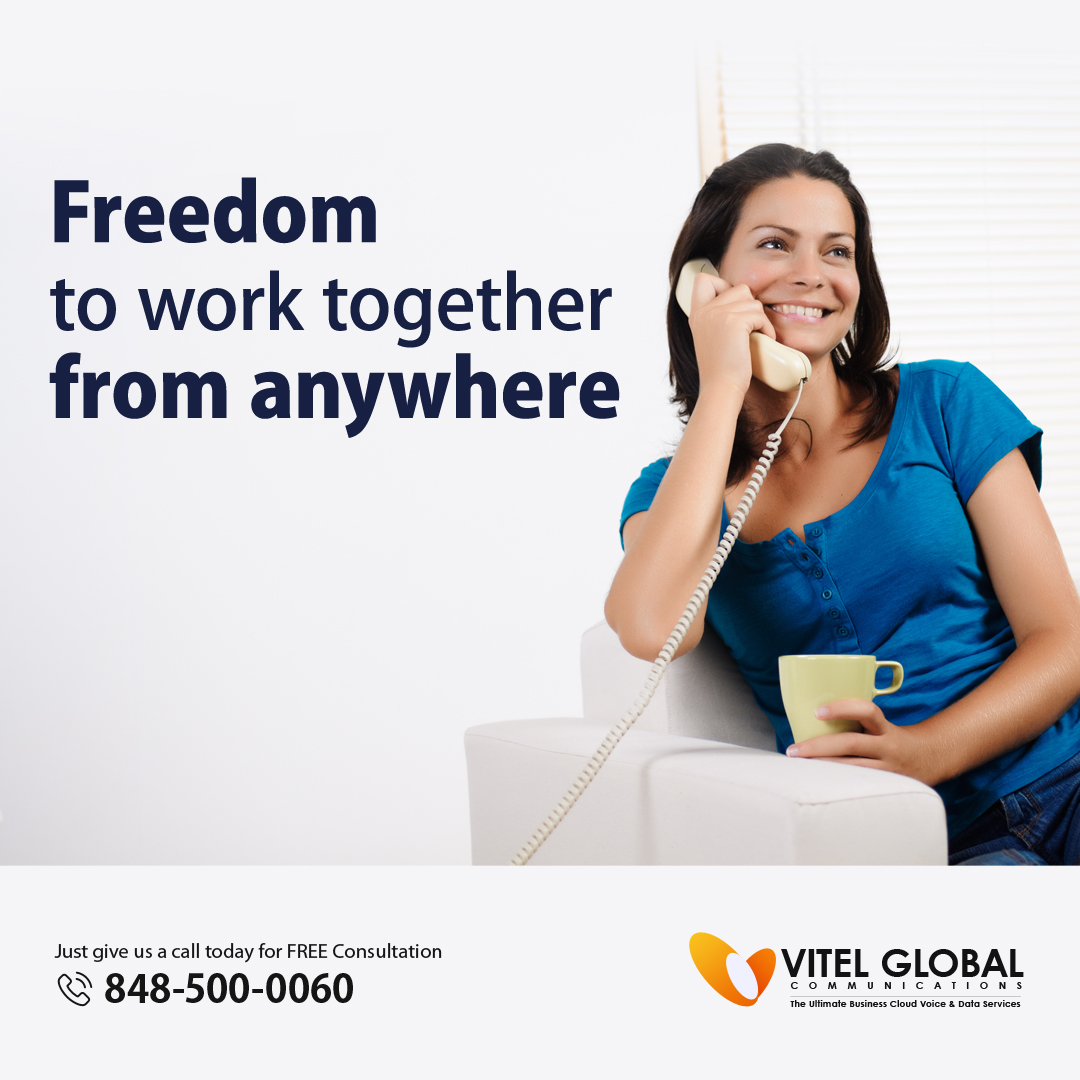 There are many options to choose for business communication as there is a huge voice and data market, and there is a lot of competition between them. For an enterprise's flawless communication and collaboration, it needs a business communication solution that holds robust communication tools which breaks all the boundaries and boundations for business communication. In the current scenario of Covid-19, a business needs such a communication system, packed with robust communication tools that give freedom to communicate and collaborate from any place.
Vitel Global Communications is a perfect business communication system that gives freedom to your employees to work together with their colleagues and connect with clients from anywhere. With its powerful Remote Work Tools, Vitel Global is connecting your teams effectively so you can access all your business information at your place. We are emerging technologies to build a better workplace for an enhanced collaboration so that your team can contribute more effectively towards its projects.
Our business communication system enables your employees to be more productive regardless of their location because our High-tech communication tools allow you to work from any place from any device. With our mobile and computer applications, your devices are successfully transferred into a powerful extension of your office that builds a better workplace for you at your place.
Vitel Global provides a collaborative workspace for your staff to build a better business environment. Your Remote teams can effectively work together as our business solutions offer features like team messaging as well as individuals chats.
Vitel Global's all plans are market-driven, competitive and ROI based. We have been providing superior calling quality and data services for a decade so you will be served with the perfect communication features that will fit best in your business requirements and give you the freedom to communicate and collaborate from any place.