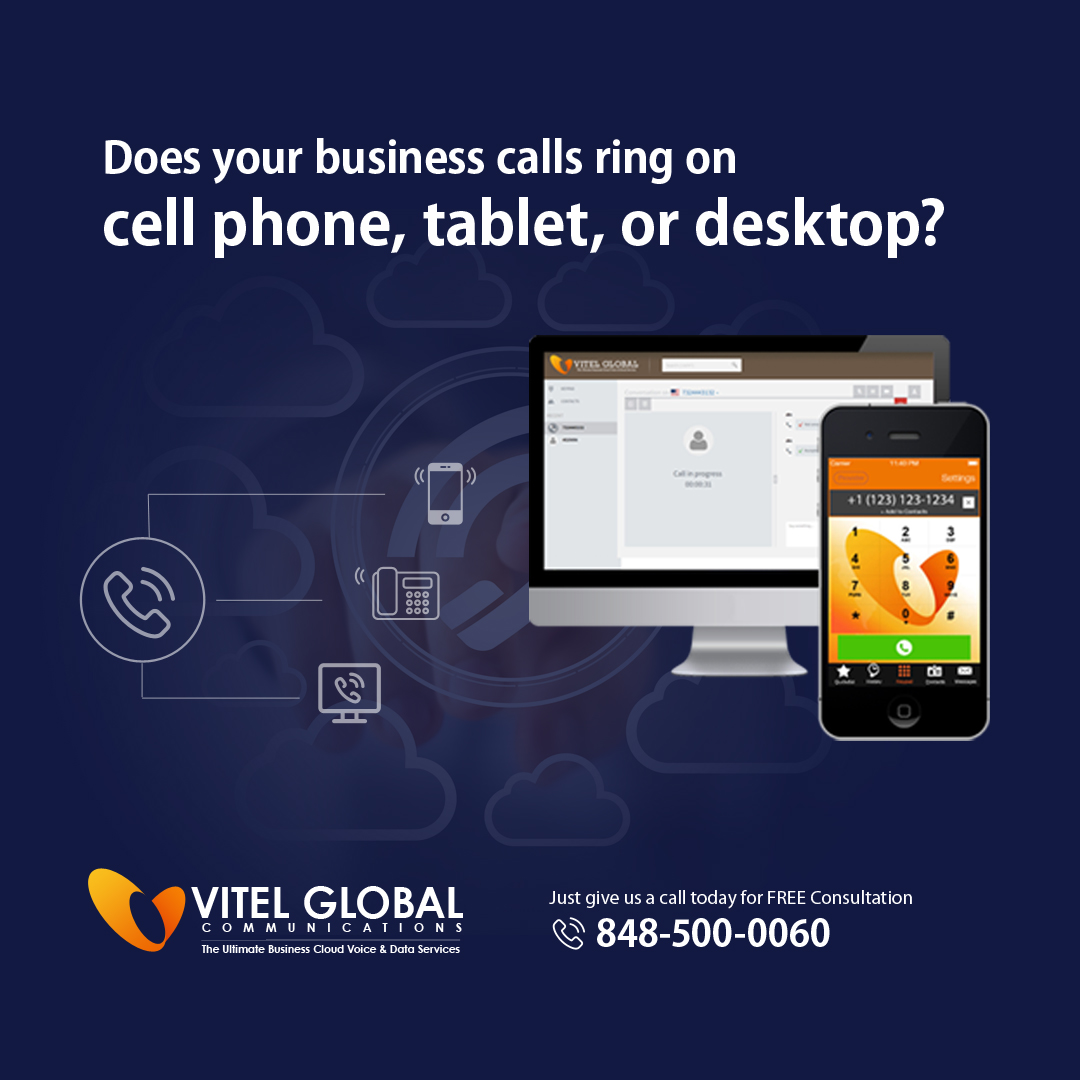 Vitel Global Communications is a leading business communication provider for all types of businesses whether it's a small size business or a mid/large enterprise which requires a huge amount of communication. We already have so many powerful communication tools for your business communication and yet we are also committed to make your business communication system more efficient to please you with our best services.
Vitel Global knows better the essentiality of communication in a business. Our communication system allows you to communicate, collaborate and share knowledge more efficiently than ever as we know that communication, collaboration and knowledge sharing is an integral part of a business which helps to boost its productivity.
Vitel Global's Mobile suite provides you with the reliable communication tools and is able to connect all your employees and customers wirelessly therefore it is a boon for such businesses which are functioning together seated in different parts of the world. In this way we make your communication and collaboration easier and more effective to increase the growth rate of your business.
Vitel Global's softphone feature allows you to install a simple application on your Mobile, Tablet or PC comes with the Vitel Global's Mobile Suite and gives all the communication features in your hand including voice, video and chat. So now it is not necessary for you to be at office all time as you can access all of your business information wherever you are, with the help of Vitel Global's softphone feature, you can also transform your employees Mobile, Tablet or PC devices into an extension of their office desk phone so that your employees can easily manage Work From Home and can communicate & collaborate on the go.
So, why wait? Optimize the flow and effectiveness of your employees and agents with our standalone Cloud Phone feature, at any time and from any place.