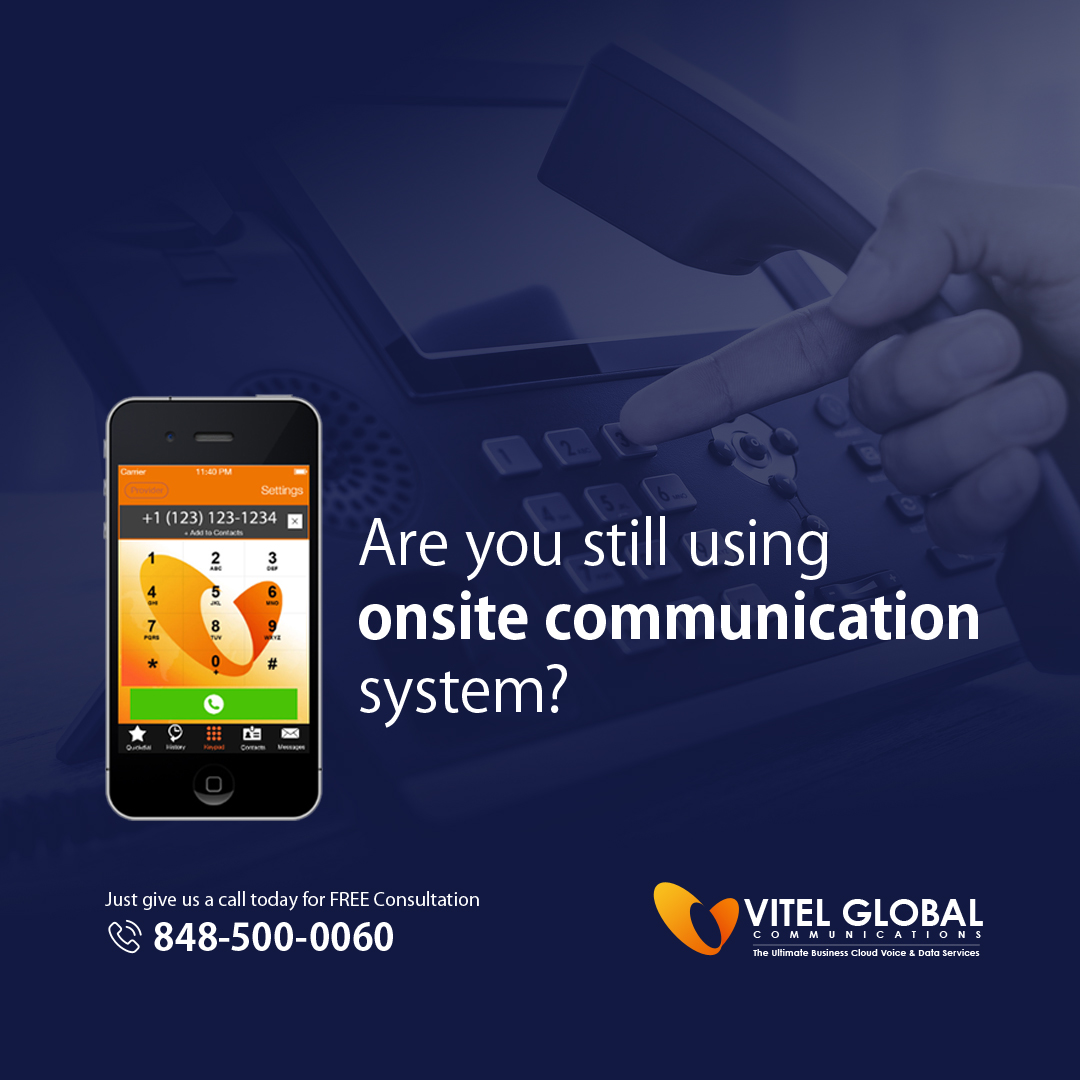 In the Global emergency of Covid-19 pandemic ailment, most business associations and enterprises have executed work from home for the implementation of social distancing. Your onsite communication system won't help you to maintain your business growth in such a condition as it can only be utilized at your office and is not able to interface with your representatives and agents who are telecommuting. Thus your business requires a communication system which can connect your business from anywhere in the scenario of Covid-19.
So, you need to be aware about this fabulous business communication solution if you are still using an Onsite Communication System.
Vitel Global Communications has Unified capacities to keep up your business in every circumstance, regardless of how huge the issue is, our business communication system can interface your business with the world for different areas. Vitel Global can make a viable workforce for your business by connecting with your representatives to work from their place when your workplaces are shut in pandemic circumstances and your on location communication system will not have the option to work.
Where your onsite business communication system utilizes PSTN network to interface your calls with your customers and accomplices, Our top tier business communication framework gives your VoIP Solutions that permits you to make your business calls from any place, all you need to have an internet connectivity in your accessible gadgets. Vitel Global's business communication plans accompany strong communication features and can make your business calls more effective as our correspondence module uses the majority of the cutting edge innovation.
Above all else, Vitel Global's business communication system gives you all the force in your grasp to control how your business communication runs in every circumstance, even in the colossal emergency of Covid-19. You can without much of a stretch control your employees calls and settle on better choices to help your business gainfulness as per your strategies.