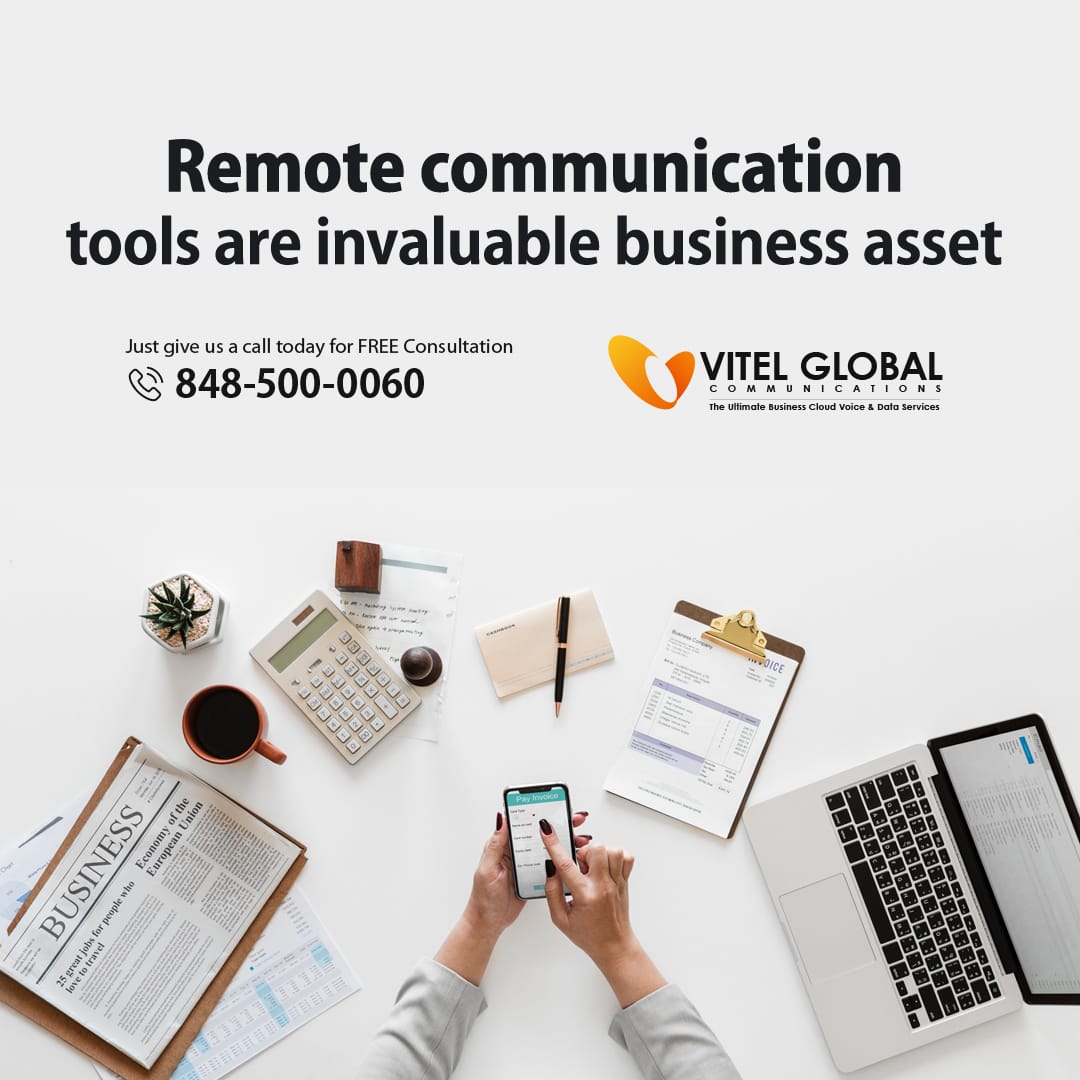 Due to the Covid-19 epidemic, most of the business organizations have started to go for remote work. But in this scenario there are a lot of situations that need to be figured out while it is quite hard and looks impossible to communicate and collaborate with remote staff, arrange business meetings and conferences, get your project updates to your employees. Now, that is not hard enough as you can enable these robust business communication tools by integrating with Vitel Global Communications Cloud Business Phone System that provides you seamless business communication facilities to engage your employees remotely.
Vitel Global Communications gives you multiples of business communication tools which make your remote staff more efficient. Whether it is about collaborating with your remote team, conducting business meetings or broadcast project updates and new services features to your employees, Vitel Global Communications has separate business communication tools for each task included in its Cloud Business Phone System.
Our Cloud Business Phone System is empowered with the best telephony solutions i.e. Cloud PBX and Cloud VoIPs and besides these there are so many dominant communication and collaboration tools that makes your business communication much effective to be able to boost your business productivity. These tools are liable to provide your:
Unlimited chat and instant chatting features with Vitel Chat, you can also have group chat in this robust highlight. Now you can text your customers and seamlessly collaborate with your colleagues while interacting with a customer.
Unlimited voice calling and video conferences that are brought into your business communication with the Cloud VoIP solution and Conference Bridging so that you can have unlimited voice calls and video conferences from wherever you are.
Seamless integration across all your communication devices to access your business account wherever you want so that your business communication never stops.
Vitel Global Communications robust remote work tools allows you to get to know about new business projects and services by collaborating with the remote teams on the virtual platform and seamlessly interact with your customers through voice or chat and makes your business always on the go proving that the remote business communication tools are amazingly invaluable business assets.