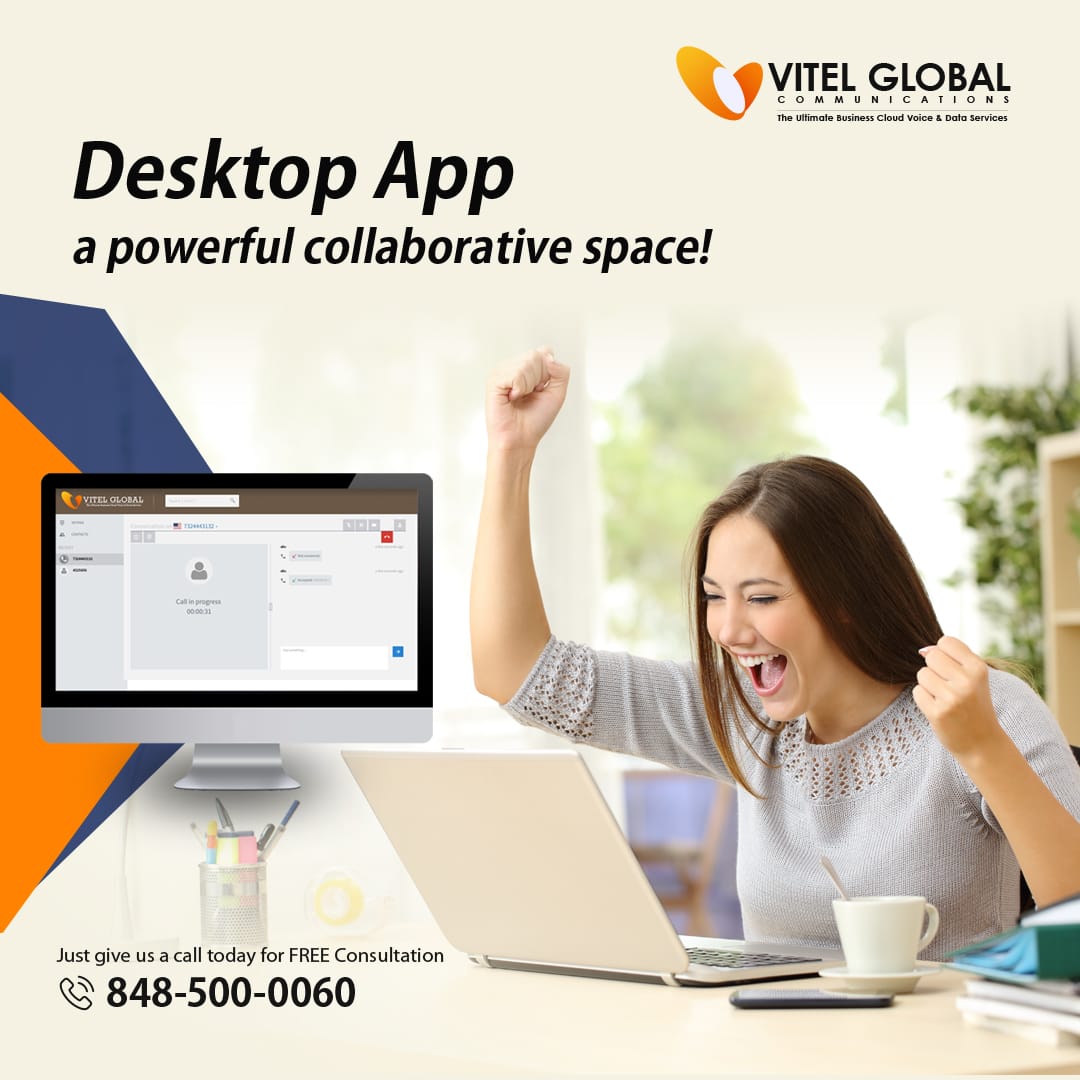 Every entrepreneur wants to empower their business organization or enterprise with the latest communication technology that is empowering the world. In the 21st century, there are the two technologies that are empowering the world, improving our lifestyle by making things easier, removing the communication barrier and these technologies are Computer and Mobile technology.
Computers have been a reliable device to engage your employees at your corporate office. It makes your workforce productive and more efficient. But for the past few years, computers have not been a device that binds you to be stayed in an office compartment, with the further technical innovations computers now allow you to spread your workforce at different locations and it has now completely destroyed the communication barrier.
Vitel Global Communication's Desktop Application is a program that empowers your computer devices to make you able to engage your employees in your business communication from different locations. So, now your workforce is not bound to work sitting on their office desk for the whole office hours. Now, you and your employees have the freedom to free their thoughts and be more productive from any location with the help of our powerful desktop app.
Our desktop app is a powerful business tool for your business communication as it allows you to communicate in real time with dual mode of communication including chat or business calls. While it comes to task management and conference building, our desktop app can help you out in managing business tasks including your employees business calls and the chat flow. Task management helps you to determine the suitable time for business meetings in which your employees are not having so much chat flow and due business calls. In this way you can neglect the unsuitable time for business meetings and start your business conferences at a perfect time when all your team members can effectively take part in it and you can discuss your business plans.
Have a seamless real time business communication and productive task management & business conferences with Vitel Global Communication's robust Desktop App that makes a powerful collaborative workspace for your remote workforce.