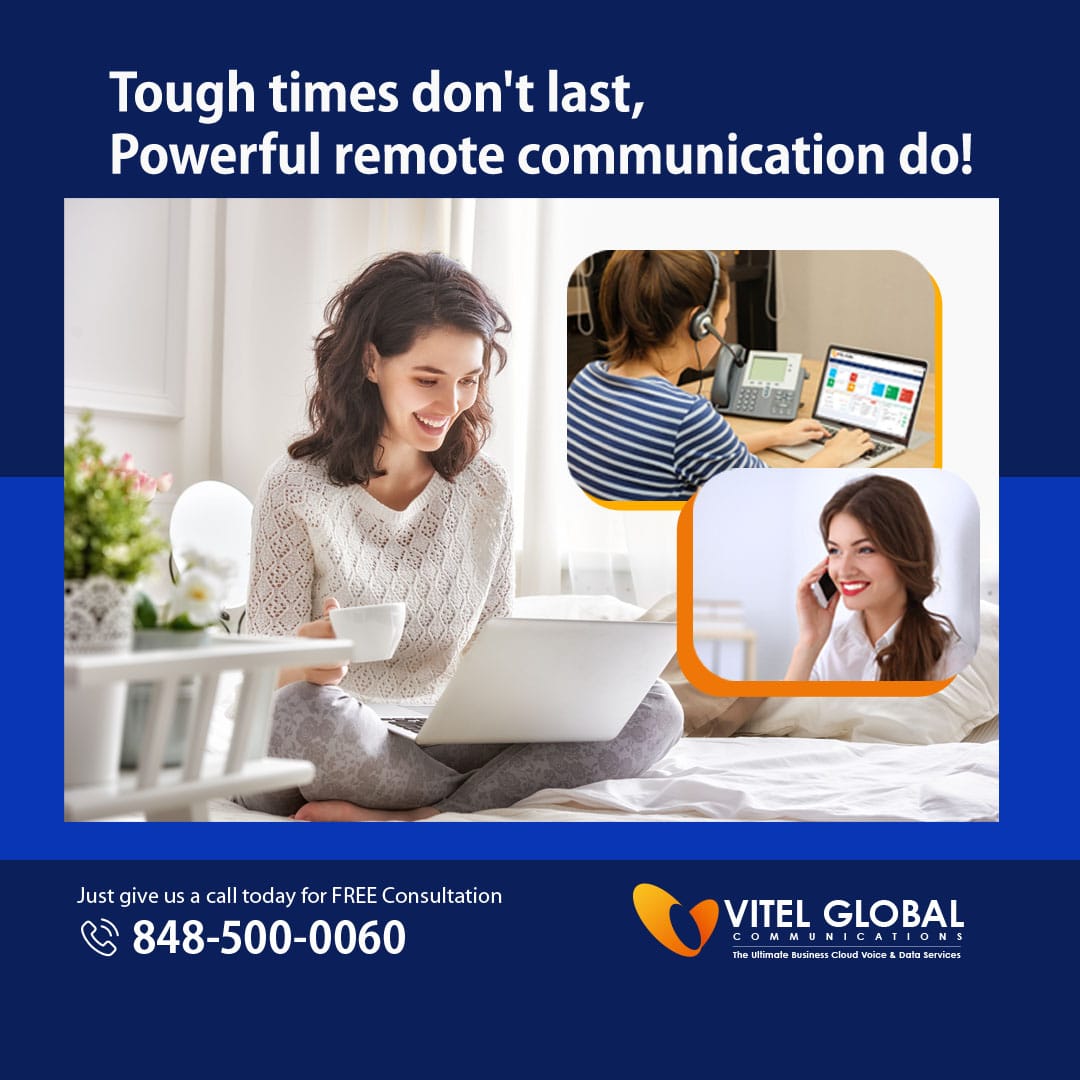 A business has to face a different phase in the path of its goals. Sometimes when it is going through some loss, sometimes when it is facing any disaster, sometimes it is facing some technical challenges in its communication and collaboration. Covid-19 is a disaster in which every business communication is going through a huge loss and facing so many technical challenges while communicating with their customers and collaborating with their employees. But there is always a way to overcome any tough situation which comes in your path preventing you to move forward in your way towards your success.
Eventually, for every business organization the way to overcome through the really tough situation of Covid-19 is to adapt remote work so that their employees can collaborate with each other continuously and communicate with the customers effectively. For adapting remote work, you need to have cloud communication tools which provides you internet network based business communication that enables you to communicate from anywhere.
For your seamless business communication and collaboration with your customers and employees, Vitel Global Communications has been providing remote work tools from a while. We have upgraded our remote work tools as per the advanced requirements of Covid-19 crisis to make your communication and collaboration frictionlessly seamless.
In the off chance of getting a suitable business communication system for your seamless communication, Vitel Global Communications, with the advancement of its remote work tools, is providing you the Cloud Business Phone System, the most advanced cloud communication solution filled with numerous of remote work tools to promote your business communication during this worldwide crisis.
Our robust Cloud Business Phone System provides you a glitch free network for your uptime connectivity to improve your business efficiency so that you can overcome the economic loss caused due to the Covid-19 crisis and fulfil your plans with your laid down strategies.