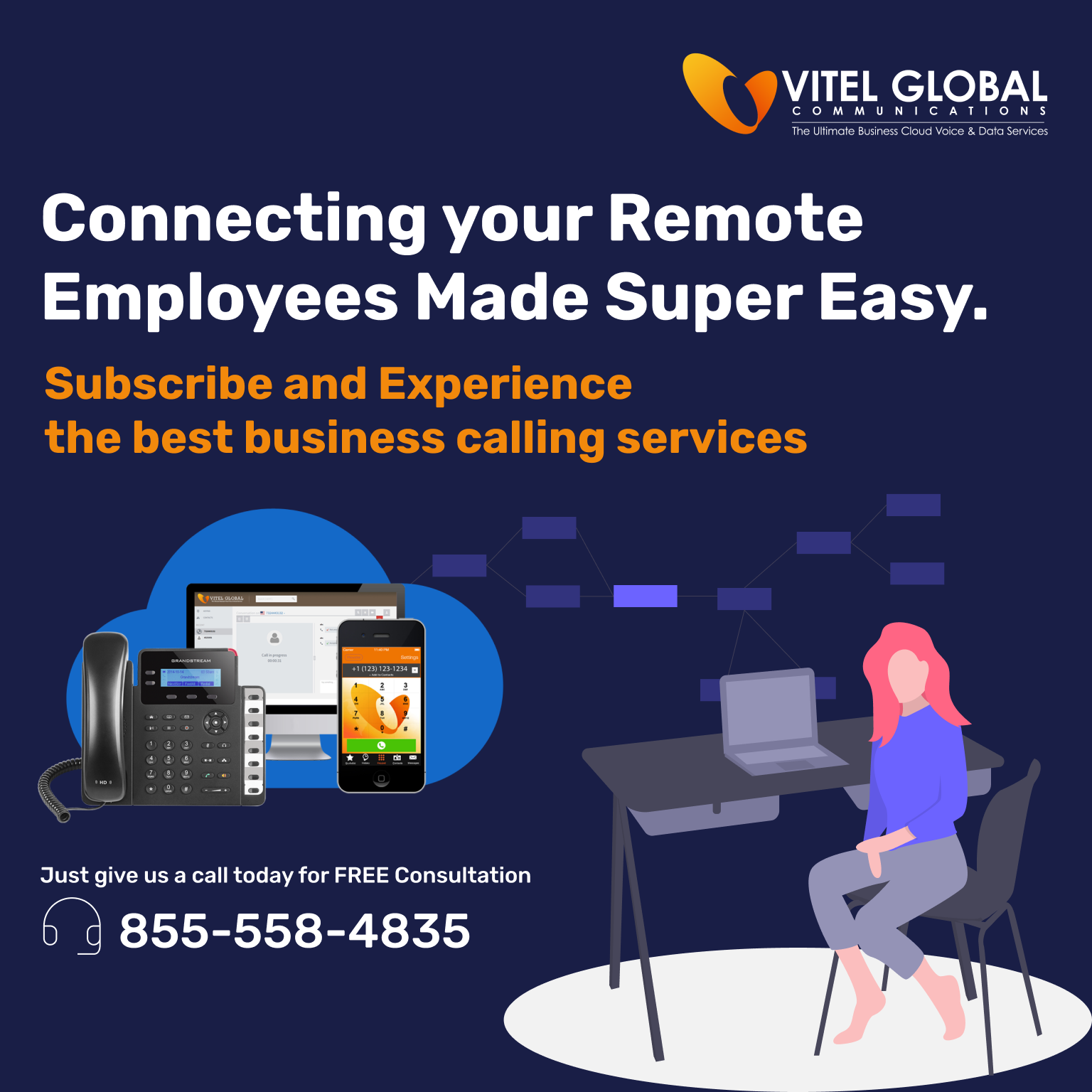 The business world has been moved remotely since the outbreak of COVID-19. It was not easy for the employees who are not used to working from home. Employers themselves are concerned about meeting productivity criteria for every agent working remotely. Yes, productivity is a big concern regarding the team working from home. However, Vitel Global Communications established a unique business communication system that can be used to get better insights into agent's performance and suitable environment for business communication. A smart and effective communication system can provide absolute assurance of your agent's productivity. You can share the data, arrange meeting calls or conduct virtual meetings on a single platform. As we know communication can meet the gap between planned and actual goals. And if the communication medium is that reliable and secure as it should be. It can have a negative impact. Vitel Global Communications designed state-of-the-art communication tools with advanced features that can collaborate with your business.
We provide a reliable and simple phone system of high quality. The communication system we offer is flexible to meet your business needs in your desired way. The phone system has Full PBX capabilities with an easy interface. The SIP Trunking Solutions we provide will have features of disaster recovery, metered or unlimited calling plans. Our communication system will host, manage, and maintain everything for your business. We offer as many as VoIP extensions, VoIP fax, and Fax over IP.
There is no need to change your phone number. You can simply have number portability to the VoIP system. Enjoy remote access voicemail along with notifications for email and voicemail. There are more amazing features of call recording, call transfer, call forwarding, and waiting. Call us now, our team will lead you to explore the features that can transform your business and increase your productivity.