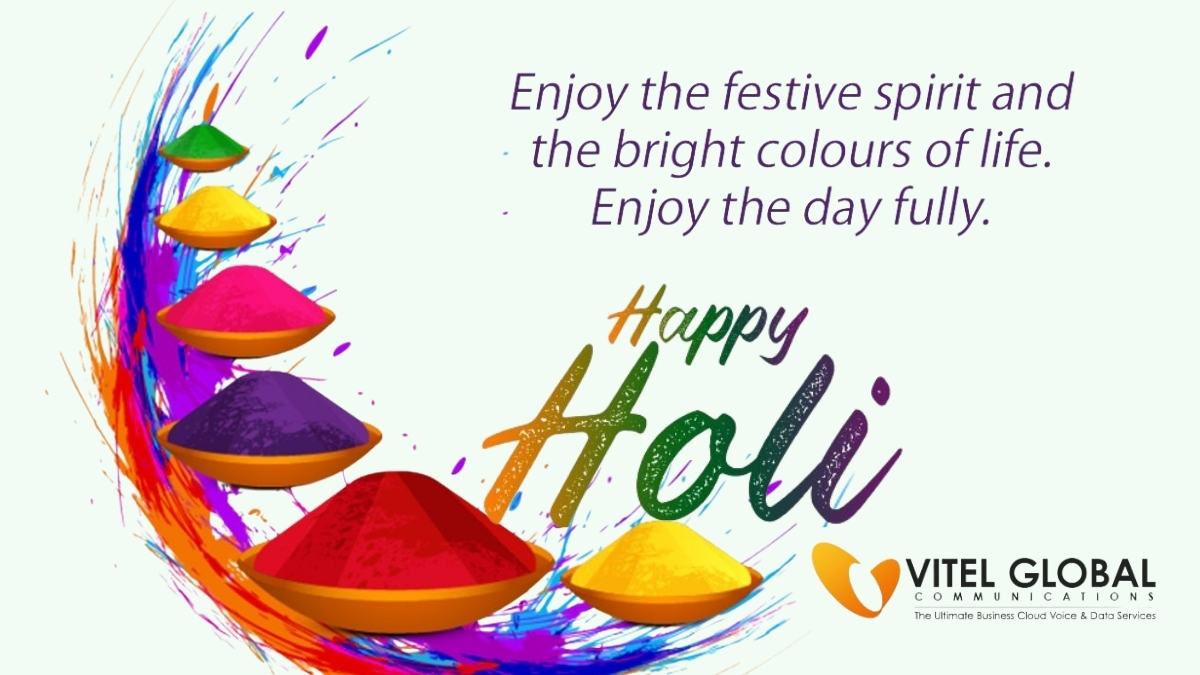 Vitel Global Communications wishes you a colorful and wonderful Happy Holi.
Enjoy the festive spirit and bright colors of life. Holi is a spring festival to say goodbye to winters. It is believed that Lord Krishna used to celebrate holi with colors and hence popularized the same. This festival of colors represents triumph of good over evil. There is a symbolic legend to explain why Holi is celebrated as a festival of triumph of good over evil in the honour of Hindu god Vishnu and his devotee Prahlada.
Holi – the festival of colours, is celebrated by people smearing each other with colours. Delicious gujiyas and a serving of 'bhang' is also an integral part of Holi celebrations in India. Earlier, Holi colors used to be made from flowers of 'tesu' or 'palash' tree and known as gulal. The colors used to be very good for skin as no chemicals were used to make these. But amidst all definitions of festivals, the definition of colors for sure have changed with time.
Our whole team wishes you Happy Holi and may the festival of colors brighten your life with health and prosperity.
Vitel Global Communications has been connecting the world since 2009, serving its clients with Cloud-based VoIP business phone solutions and will continue to give its best…