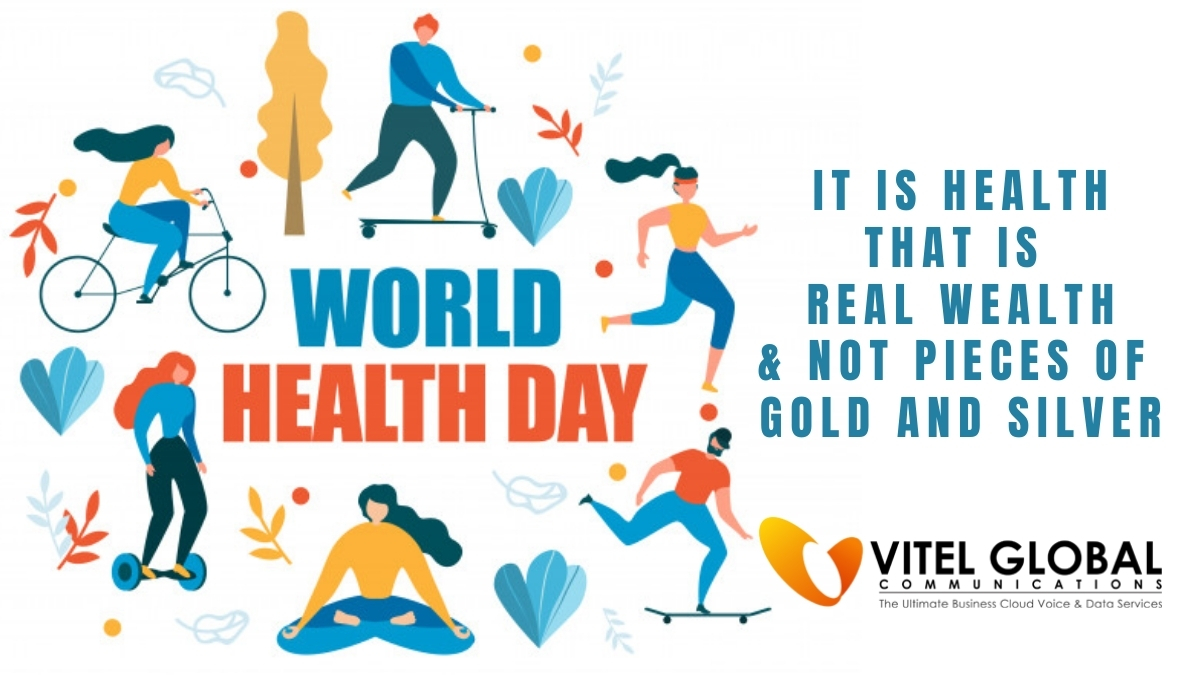 It is health that is real wealth & not pieces of gold and silver.
On the occasion of World Health Day Vitel Global Communications wishes you all Happy World Health Day and wishes you have good health and well-being.
The theme of World Health Day 2021 is "Building a fairer, healthier world". The World Health Day is a global health awareness day celebrated every year on 7 April, under the sponsorship of the World Health Organization (WHO), as well as other related organizations.
In 1948, the WHO held the First World Health Assembly. The Assembly decided to celebrate 7 April of each year, with effect from 1950, as World Health Day. The World Health Day is held to mark WHO's founding and is seen as an opportunity by the organization to draw worldwide attention to a subject of major importance to global health each year. Health is not just about physical well-being but also the mental and social aspects. A person is said to be healthy if he/she possesses all three. According to the WHO, health is central to human happiness and well-being. It also makes an important contribution to economic progress, as healthy populations live longer and are more productive.