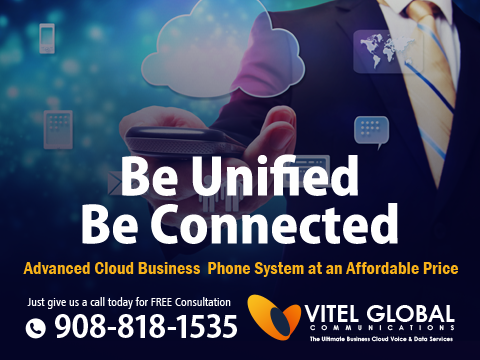 Business is like a game which has the two phases of profit and loss just like winning and losing. Hard work is really the key to success however in the event that we are talking about business, it all depends on playing smart in the current world. If you want to win or make profit in your business you need to play it smartly with the required hard work.
Vitel Global's smart business phone system integrates with your smart business ideology to let you be on the top of the game!
Vitel Global Communications unified business communication system has got numerous smart communication tools for your small or mid-size business to let you play the game with your empowered moves by our smart communication features. When your business gets connected to our smart phone system, you get connected with your employees and clients without much effort and your business moves get empowered to push your business forward with full force in order to move it forward at a higher speed, so that you can lead in the race and make higher rank against your competitors.
At the point when it comes for a business to survive in such a difficult condition like Covid-19 disease, it is required to have a strengthful communication platform. Vitel Global Communications business phone system makes your business communication powerful enough with the robust communication tools to make it survivable  in any circumstance in order to build your business connectivity and prevent your business from taking a halt just because of any disaster.
You get over 60+ smart business phone features with inbuilt strength, that means you get the key of a treasure box, once you unlock it you get what you desire and that is more profit for your business. Integrate your business with our business phone system to get your representatives unified in the Covid-19 pandemic and get connected with your clients without any interruptions. So, why think too much, make a call to our representatives ASAP to get more information and start playing the game smartly with a smart and Unified Communication Solution.