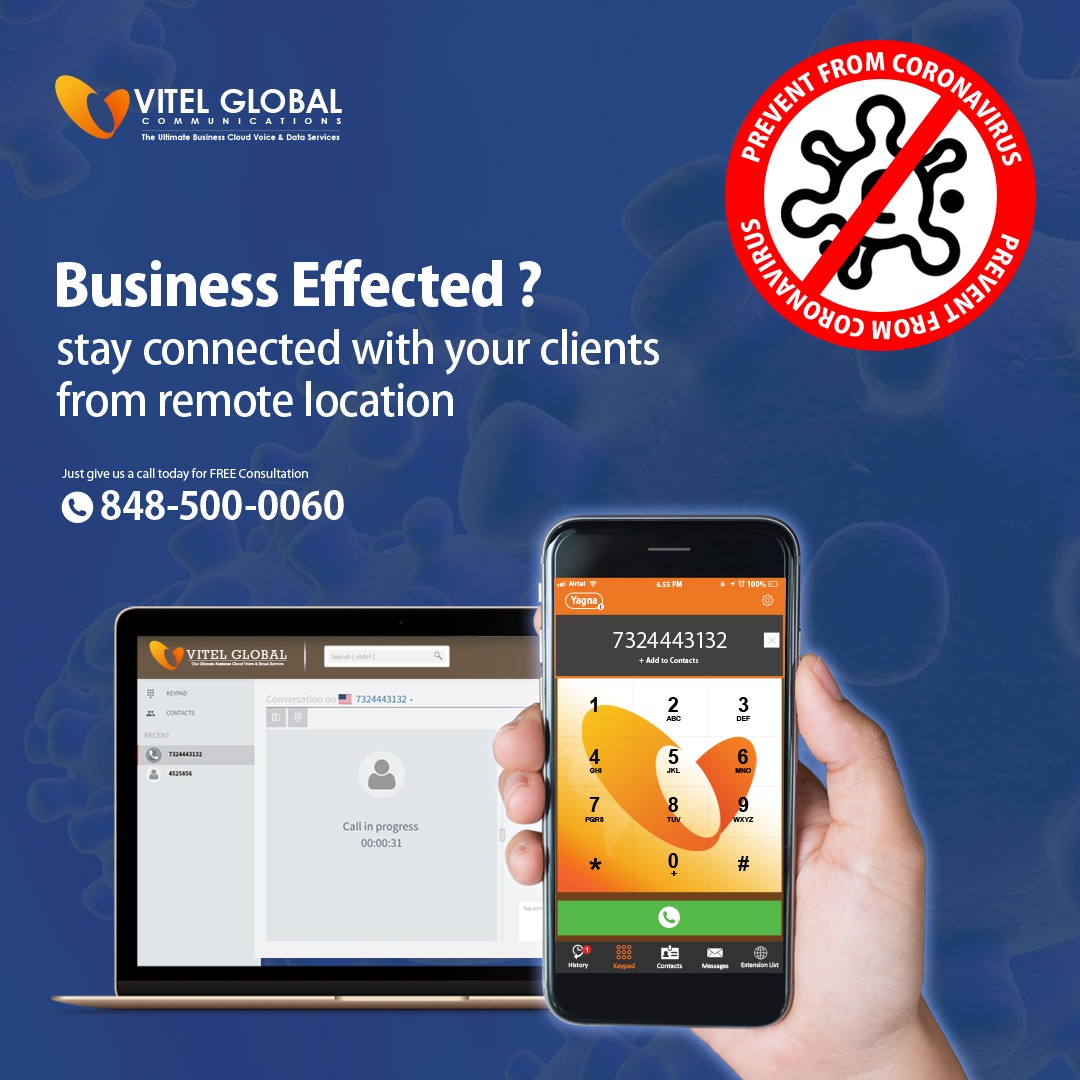 In such a situation when COVID-19 is spreading throughout the world. It is affecting the business of various companies. Even every country's economy is being affected. Then there comes the emergency for work from home. Vitel Global Communications is providing the best assistance with the right tech tools to run your business smoothly. You can stay connected with your clients from remote locations as well, maintaining the consistency and productivity of your business. With our remote services, let your clients get the best services from anywhere at any time.
Every business requirement can be fulfilled in minimum time with online technical support and timely alerts and notifications. Your clients will not only appreciate ease to access the remote services but the convenience they will find, get them more engaged with their daily work. Our services ensure the agent productivity during a remote working environment by enhancing the agent correlation feature.
The Vitel Global mobile app helps you stay connected and stay on top of the tickets even when you are with your family. So working with the remote services is easy also if you are going to give it a fresh start with remote support. As its tools and interface are user friendly, and all the data can be organized efficiently and effectively. The tools transform our desktop and mobiles into a fully-featured office extension. It provides a convenient call experience and offers powerful collaboration features like instant messaging and CRM integration.