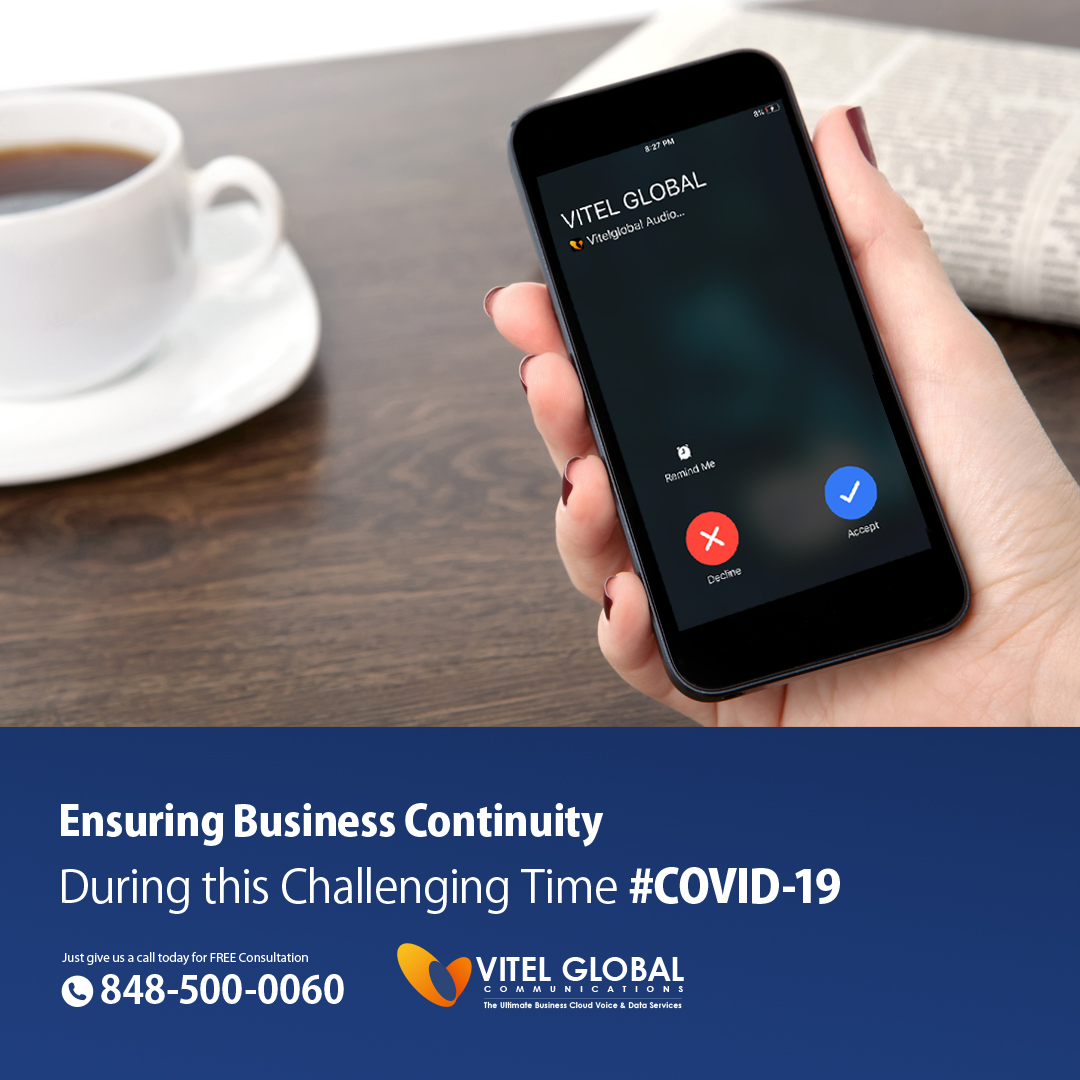 Presently this is a challenging situation due to COVID-19 for every enterprise all over the globe. It's a crucial time to switch for remote services for every business procedure. Many companies have decided for employees to work from home.
Vitel Global Communications comes up with the best options for all the companies of every scale to assist their business to run consistently and smoothly without any interruption. With our services, you can work from anywhere at any time. However, we provide the best business phone features that can transform your devices into a single integrated office extension with all the required elements in it. With our business solutions, you don't need to worry about any disturbance or discontinuity of your company's workflow.
Our services enable you to connect for any meeting or business process remotely at any time. We aim to provide the best VoIP business solutions to our customers that can enhance business productivity. By using our hosted services, you can eliminate the need to buy complicated and expensive equipment, our business phone system and cloud communications helps customers to connect instantly with their global teams and their customers. We provide a unified solution for all your business needs, such as voice, data, chat, software, and presence, ensuring the consistency of your business.
Our services include the best cloud PBX with all the advanced features, unified communication, SIP trunking, which can help your phone to become a VoIP phone with constant internet connectivity. Our phone system features include mailer servers, automated attendants, and cloud extensions. We have also introduced plugins and web applications that provide functionalities like click to dial or screen pop-ups etc. Hence, with our advanced business solutions and flawless technology and hardware equipment, there is no need to worry about the discontinuity of any business process. Moreover, our services will undoubtedly upgrade business levels, increase productivity, and improve employees' performance.