One Stop Solution For All Business Communication Needs……
Affordable Business Communication Tools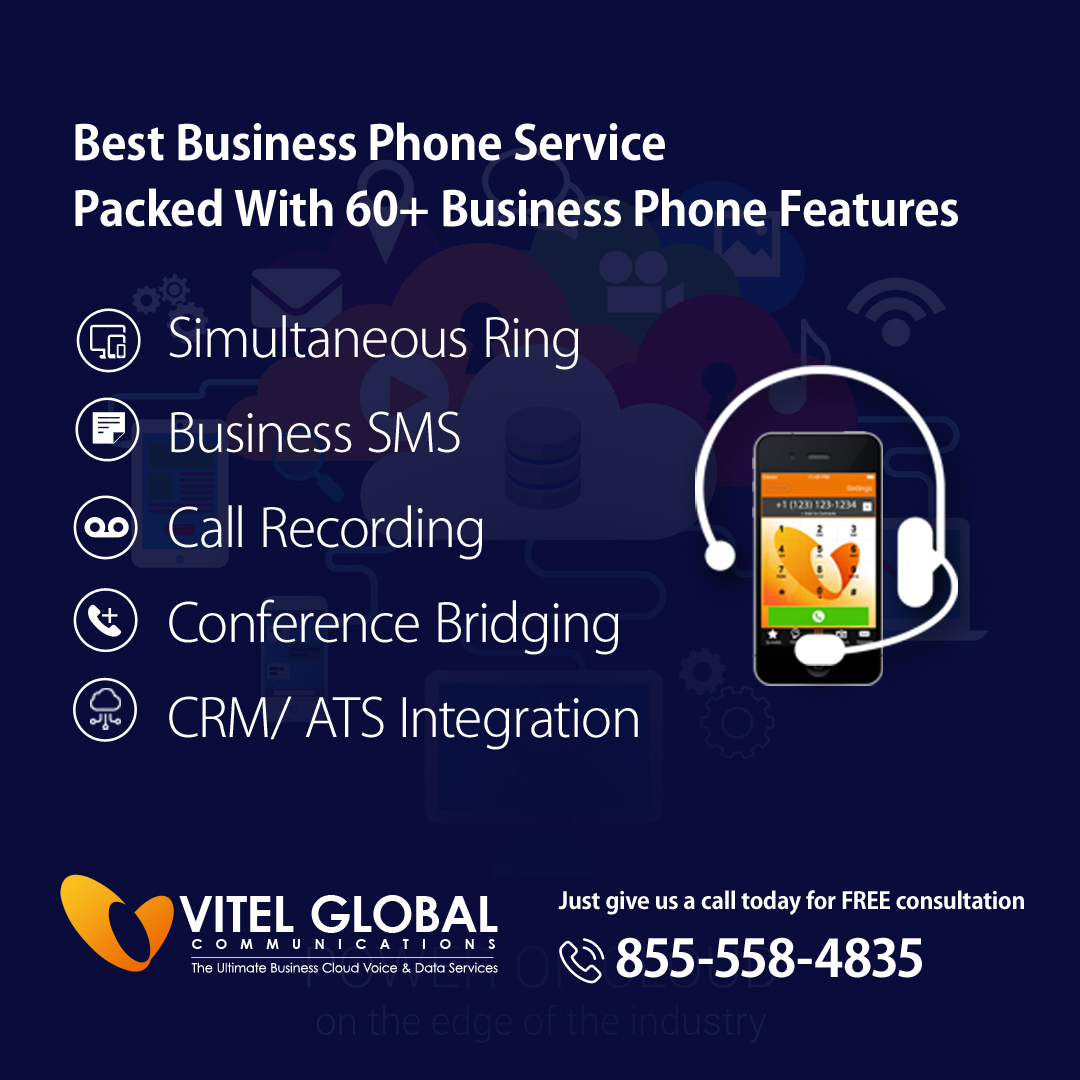 Are you looking for a one-stop solution for all business communication processes ?
Disappointed to see the large bills of service providers ?
The answer is here, Vitel Global Communications is way more than a service provider. We are your one-stop solution for every business need. Our services can be customized based on our client's constraints and needs. Our communication tools excel at providing the best communication environment despite geographical limitations. Our team is dedicated to working with our clients to design a business communication system that can be executed to fulfill all their business needs. Name a business communication feature and you will discover that with us.
Vitel Global Communication offers the best business phone service packed with 60+ business phone features. With our simultaneous ring feature, you can easily configure multiple phones at the same time. These features can make complex tasks comparatively easy. You can record the calls, do conference bridging, and amazing CRM/ ATS Integration. If you want to conference your customer's call to a sales expert from the support rep on the call in a different zone, do not need to worry. Our VoIP Service can perform this task without breaking the connection. To transfer calls from one extension to the other can be done easily in mini seconds with our small business VoIP phones. Our Integration with 3rd party tools makes the Hosted VoIP PBX System more versatile and resourceful.
You can send and receive Business SMS to clients and employees with Vitel Global business communication tools. Our unique billing software allows transparency to customers. As they can clearly see how much they are being charged monthly. Our hosted PBX system for small business is backed up regularly and has features of disaster recovery. VoIP technology offers the solution to most of the issues through online integration, for the rest of the issues, our support team is always a call away.